Building Your Classroom Library
In the Scholastic Principal and Administrator's Report (2018), they found that the average United States classroom contains 254 books with 31% of classroom libraries containing fewer than 50 books; yet, a classroom library is one of the most important things a classroom can have.
Friends. That's devastating.
I don't share these numbers out of a desire to shame or embarrass. Rather, I read those statistics and my chest physically hurt, tears filled my eyes.
Without hesitation, I believe it should be a school's responsibility to purchase books for classrooms and keep robust classroom libraries. But the hard truth is, it's not happening. Hundreds of thousands of dollars in school funds are being spent on programs, reading incentives, and workbooks – leaving our classrooms void of high-interest, diverse books. So, as teachers who know the research (that the volume of reading is the biggest determiner of reading success) we must fill in the gap. It's not fair, but it's reality. So as we rally for more school-funds to purchase books, we find ways to grow our classroom libraries.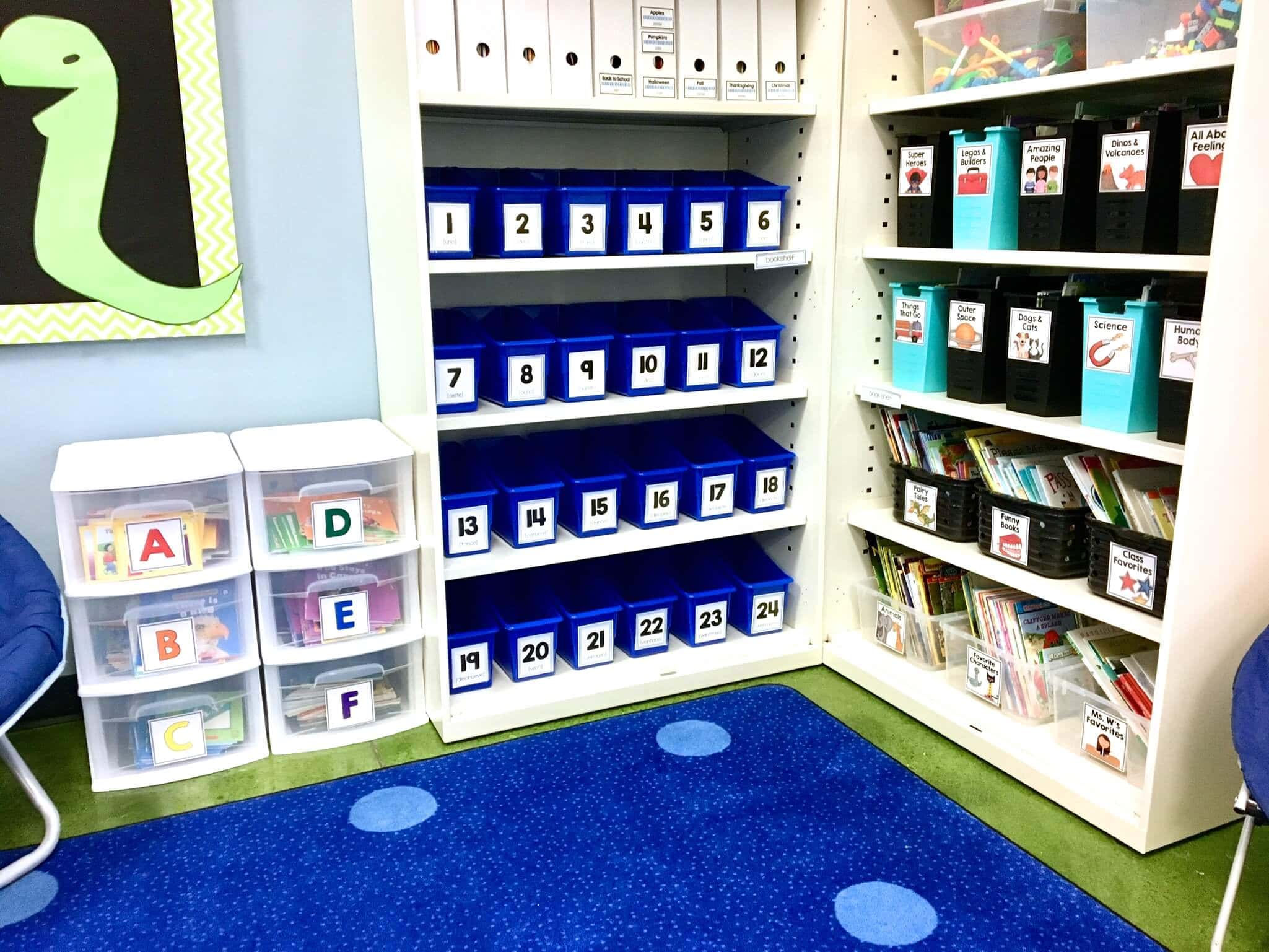 Today I wanted to share my go-to, most affordable ways for building a classroom library. I've written blog posts in isolation about several of these sources, so I've linked those so you can read more and see if it would be an option in your area.
Scholastic offers low-cost books for classroom teachers across the country. In addition to their monthly $1 books, Scholastic sells book packs and bundles at prices teachers and families can afford. Additionally, sending home monthly book orders, families can order books which earn classrooms "free" books. Over the past few years, I've collected thousands of books through Scholastic – level readers, trade books, guided reading book, and graphic novels. Read more here.
You know all of the books in a Book Fair? Well, they have to come from and go to somewhere. That place is affectionately called "Book Heaven" (aka The Scholastic Warehouses). Then, two or three times a year, the Scholastic Warehouses open their doors to teachers. Inside these warehouses ALL the books are 50% off. The best part? Teachers can 'work' the sales earning $10/hour in free books. Plus, when you sign-up for the sale, you get free coupons. Every year I travel about an hour, work 8 hours (i.e. $80 in free books), use the $25 off $100 coupon, and "buy" $105 (actually $210) for FREE! It's amazing. Read more here.
Donors Choose is a crowd-funding hub that allows public-schools to request classroom materials, and for people across the world to fulfill those requests. They help connect the public to schools and helps lessen teacher spending by providing materials that students need to learn- making connections, and helping to fill the gap in unfunded school programs. (Our class received the below shelf and chapter books from Donors Choose. It was an amazing addition to our 1/2 classroom. Read more about how I use Donors Choose here.)
Half-Price Books is committed to providing books to classrooms and nonprofit organizations for FREE! From Summer Book Bags to stocking your classroom library, check out how to keep your students surrounded by high-quality, high-interest books year-round! Read more here.
Family Donations
I have no shame in asking families for books. With that said, I also ensure that I ask in a way that does not manipulate, cause shame, or upset families. 2-3 times a year, I send out a Remind text that sounds like this – "Wow! The end-of-the-year/Fall Break/Winter Break/Spring Break is approaching and students have grown so much. If there are books in your house that are no longer being read and won't be read by siblings, our classroom library always accepts donations. We love adding student favorites to our classroom library, book bins, and summer book bags!" Boom. That's it. So simple, absolutely no pressure. Yet, each time I send the note out, I receive a few handfuls of books in return, occasionally I'll even get a box!
Goodwill
A thrift store, Goodwill offers books at low-cost (anywhere from .25 – $1/each). While the books Goodwill offers vary, when it's a victory it is HUGE. Sometimes I walk out with 5 books, other times I will walk out with 20. I don't routinely visit Goodwill, but it is a great source for gently loved books.
While I love touching the cover of a "real" book and smelling its pages, e-books are REAL books, too. GetEpic.com is a free website that hosts thousands of ebooks, audiobooks, and read-to-me books. Casually called "The Netflix of Books" teachers can create a free account with individual student accounts. Students can browse oodles of high-interest books ranging from animal books, biographies, poetry, and even graphic novels. Additionally, teachers can create Collections of books that can be shared and assigned to students. Have a friend who is obsessed with Hagfish? Have no fear. Epic has you covered. Read more here.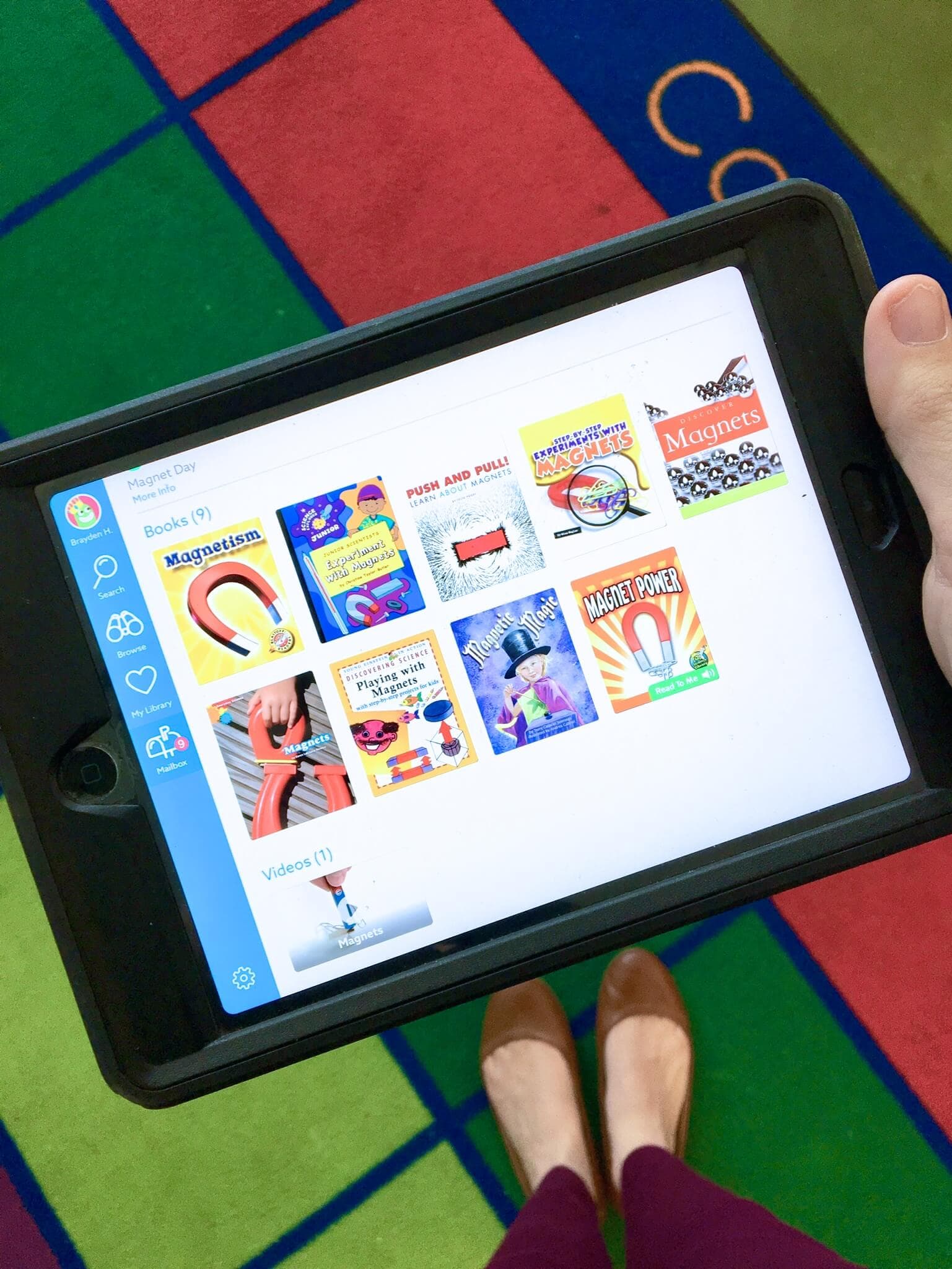 Even if I get no books in return, it communicates to families we actively collect books for our classroom libraries, our libraries are always open to accepting books, and that, classroom libraries are built by individual classrooms (not schools). Snag my classroom library labels here.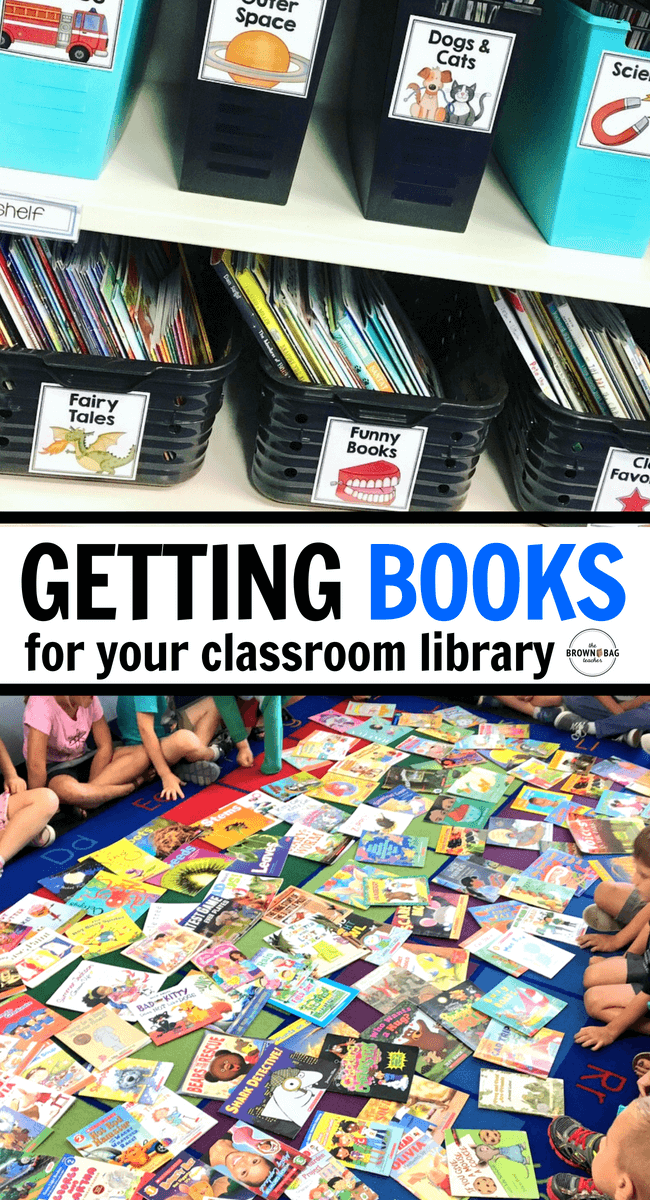 There are so many low or no-cost sources for books. Granted, the cost is some leg-work, but research has consistently shown that the greatest factor in student reading success is volume read. As teachers we know that having access to a variety of texts create a foundation for a lifetime of wild reading, as well as, mirrors and windows into our amazing world.
How do you collect and curate your classroom library? What barriers keep you from growing your classroom library? Do you have any go-to sources I haven't mentioned? I'd love to hear more about your experiences! 
Get Free Teaching Resources!

Join me for weekly classroom updates and free resources that are just-right for your guided math classroom!