Intentionally planning instruction matters. Building relationships with students matters. Communicating with families matters. It seems like everything we do in the classroom (and outside) matters, so how do we manage it all? How do we establish a sustainable weekly lesson planning routine while still maintaining our identities outside of the school building?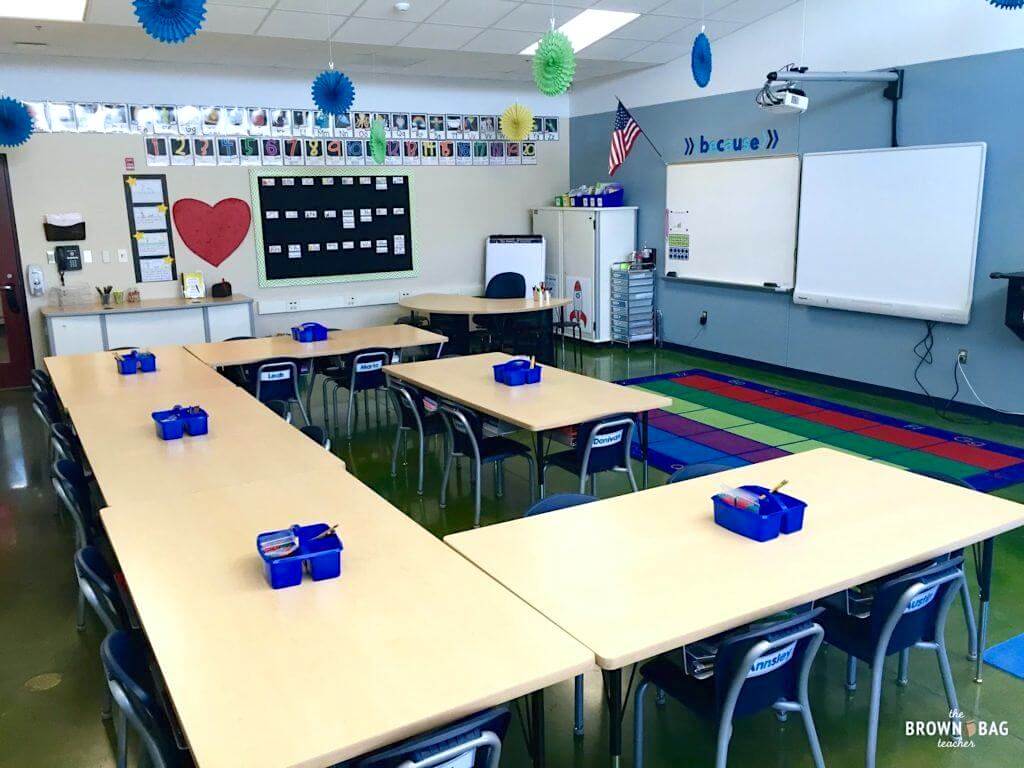 Anxiety About This Lesson Planning Routine
I have put off sharing my weekly planning routine for YEARS. Years, I say. Why?
Social media can be a brutal place. We all teach in very different schools and districts, and we have very different lives. As human beings and teachers, we all function and thrive in very unique ways.
This post isn't intended to be a measuring stick of who is doing is better/worse, who has the most difficult teaching situation, and/or an invitation to tell me I am doing everything wrong (Ha! My brain already does this enough. I don't need support in this area.).
For real, though, I am a real-life teacher doing her best. My system works for me. It isn't perfect. I would love 5-7 more hours in my week to plan and prepare…and I also value me. (Read more about "and" here.) So, within my workday I choose the "Big Rocks" and try to invest my time and energy into those things.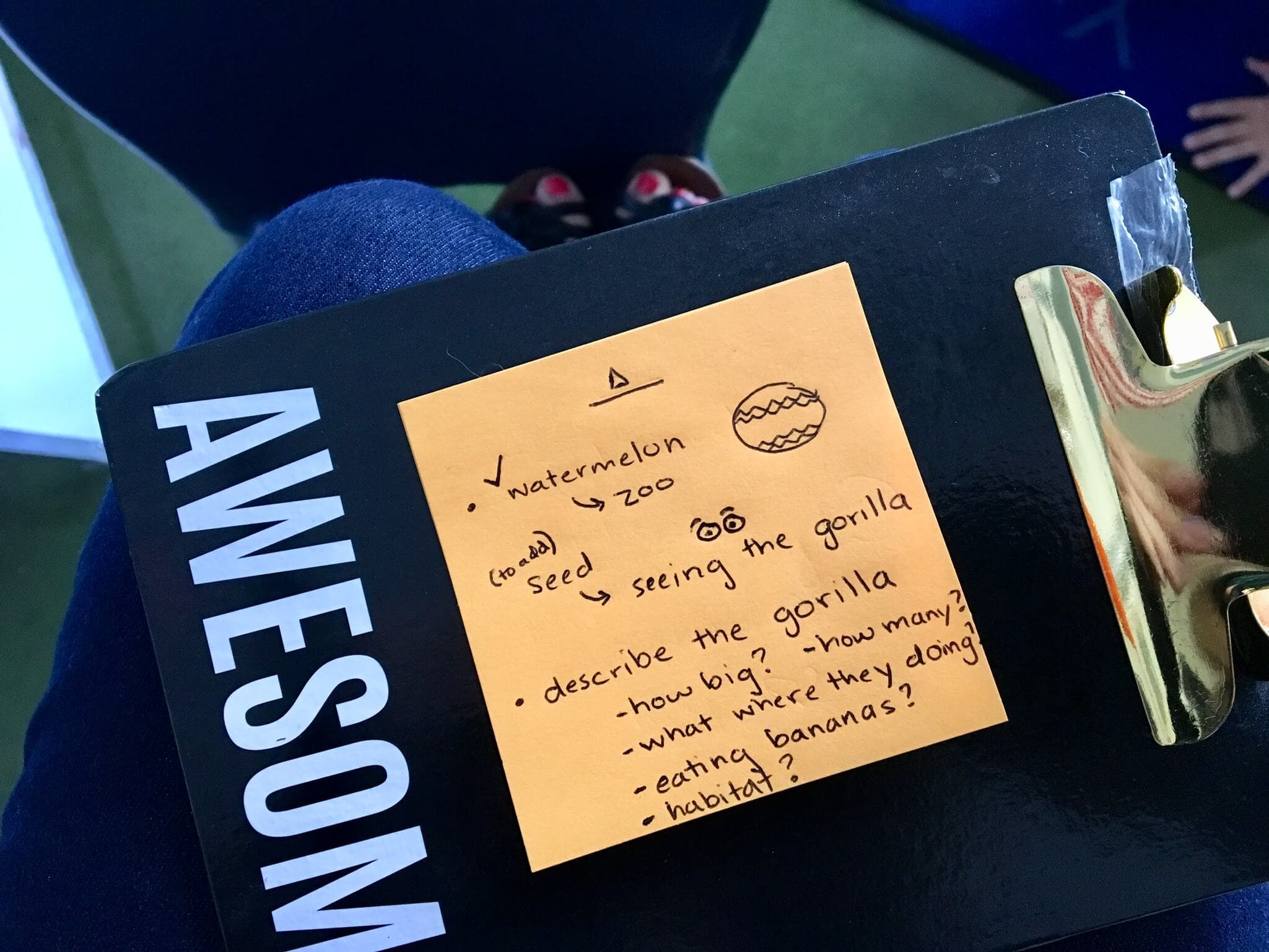 Establishing Priorities
My big rocks are (1) Student safety – physical, emotional, mental and (2) Achievement – high expectations, access to grade-level standards, content. The other things? Morning tubs, duty, bookshelves, tech integration – sure they matter…but only after the big rocks are where and what they need to be.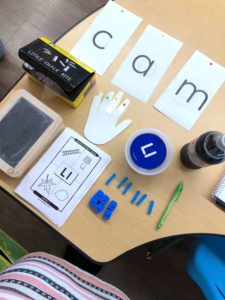 In my lesson planning routine, you will see my priorities.
Shifting the amount of time and energy I invest in things that aren't my big rocks is a huge key to my management of time. It looks like setting an alarm and then, honoring that I need to leave good enough alone when it goes off. It may sound like "Wow! That is a really interesting project/club/opportunity. I don't have any extra time right now, but as you have success, I'd love to celebrate you. Thanks for thinking of me." Boundaries can be hard – for us and for others – and they also keep us safe and afloat. My job matters *AND* so do I.
Establishing Routines
Let it be known this is a routine and not a schedule. Before writing this post, I never sat down and said "Between 3:45 and 4, I look at writing journals. Now, do I do it? Absolutely! I know that after school on Mondays and Wednesdays I take time to look at and give feedback on 3-5 writing journals (students I haven't conferred with yet in the week) and then leave them open on students' desk, so they know I've looked.
At the end of each planning period (note – our planning is 45 minutes and I typically plan for 30. Saving 5 minutes of each side for socializing and picking-up/delivering student to specials) I set aside 5 minutes for positive notes or emails. This means carrying around a pad of sticky notes, so regardless of where I am, the notes are written.
For me, creating these rhythms and lesson planning routines helps make my planning more intentional and more predictable. I don't have to walk in Monday mornings at Level 25 panic. Some weeks does it happen? Sure. That's life. But I want that to be an exception not the rule. My life (personally, professionally, mentally, physically) works best when I don't live in chaos.
My Weekly Lesson Planning Routine
Remember friends, this looks like a schedule BUT IT IS NOT. It is a routine. Say it with me, "Routine." I am not so meticulous that I live by the minute. I promise.
Additionally, this lesson planning routine did not just happen. My first year of teaching I easily worked 80+ hours a week and couldn't imagine myself teaching longer than four years. I was exhausted. Even in my third year of teaching, I spent 4-5 hours most Sunday afternoons at school planning and prepping.
What changed? I did. My priorities changed. I learned I wanted a life outside of school. Taking Angela Watson's "40 Hour Workweek", I got faster and I started setting timers. Setting and enforced boundaries allowed to spend more time on the things that mattered and fit the other stuff in (if I had to). I let my students have more ownership in our physical space.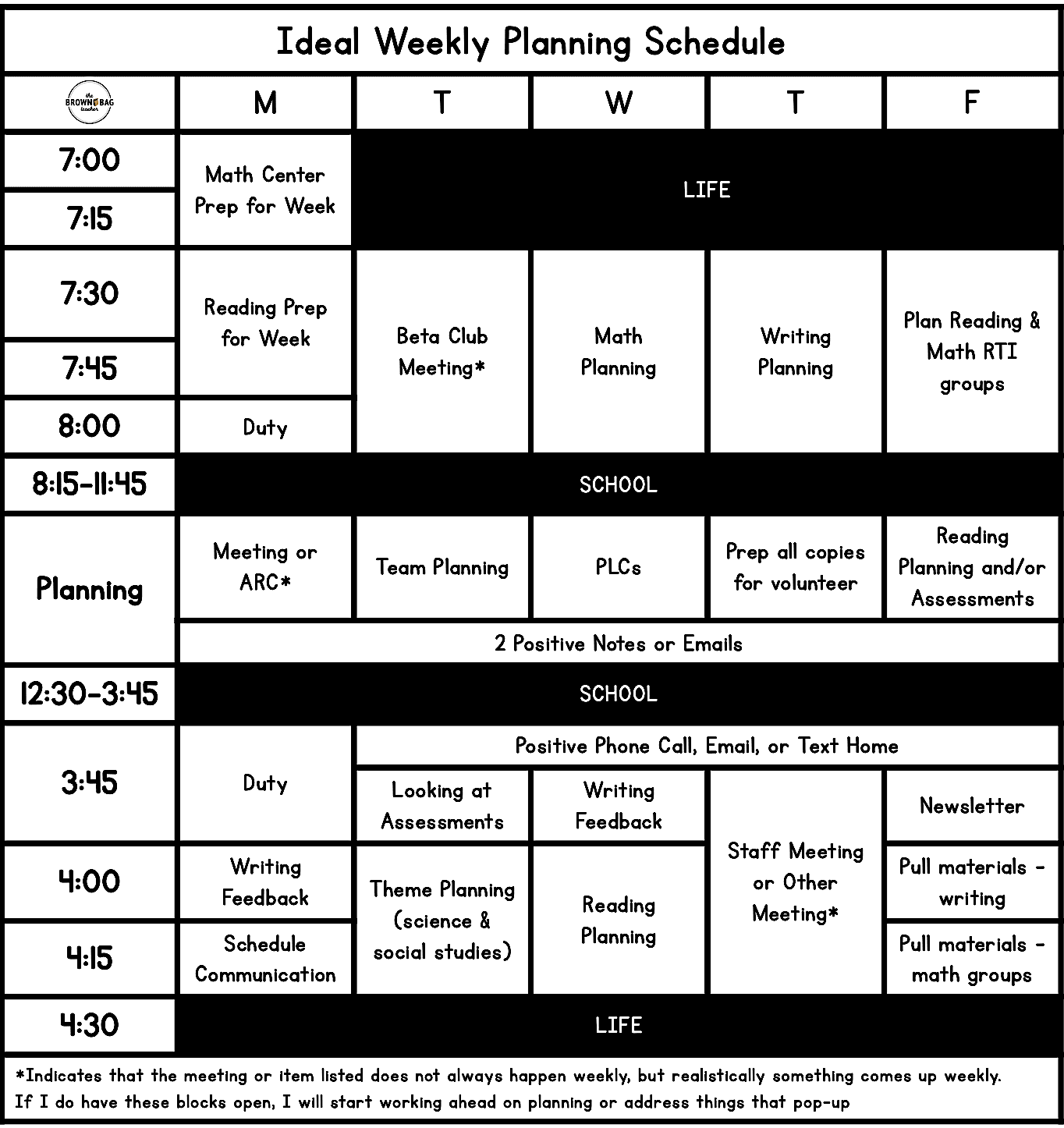 What Supports My Planning?
If I was creating everything on my own, pulling from nothing – my weekly lesson planning routine would be a hot mess, incredibly overwhelming, and all-consuming. There are few, key structures in place that allow me to maximize the time I spend at school.
District Curriculum Maps (monthly/quarterly): Our District provides each grade-level with curriculum maps by month or quarter for reading, math, writing, science, and social studies. These guides include standards, I Can statements, and matching end-of-unit common assessments. In a district with high student (and teacher) transient rates, it helps keep everyone on the same page and insure similar pacing between schools.
Grade-level Pacing Guides (by week): Within our school, as a grade-level team, we have created week-by-week pacing guides that match the District Curriculum Maps, as well as, the resources we use. Without this guide, my planning time would easily double. While it is a flexible guide, it's so nice knowing what is coming next. I can spend time actually planning instruction instead of pacing/mapping it.
Having Go-To Resources: Curriculum is not a dirty word. Having a "default" for instruction helps us, as teachers, plans, it can make sure there aren't gaps in instruction, allows for consistency between classrooms in the same grade, and it allows research-based practices in our classrooms. Have some go-to curriculum resources makes my planning so much more streamlined. (Math in Practice and Howard County for Math Instruction. Heggerty for Phonemic Awareness. The Next Step Forward and Reading AZ for Small Groups. Reading Street for Comprehension. Writing Strategies for Writing Workshop. Picture Perfect Science and Scholastic News for Science.) Do I have the freedom and flexibility to stray from these resources? Sure. But, it is really nice to have a starting point.
A Parent Volunteer to Prep Materials: Without a doubt Missy, Valerie, Kristina, Kendra, Jennifer deserve a shout-out. Over the years, these amazing moms/grandmas/aunts have been my angels. Each Thursday afternoon one of these above-and-beyond family members shows up with a smile, a working knowledge of our school copy room, and a willing heart. As long as I have everything ready-to-go (post its, examples, copy paper) they are willing to make copies, prep materials, put-up bulletin boards, sort papers, ALL THE THINGS. I know not every classroom is blessed with these saving-graces but I am (and I ask for them at the beginning of the year) so I use them.
Efficacy-Building Routines
I'm all about a great system for streamlining – planning, laundry, grocery shopping. (Angela Watson is an amazing advocate for establishing these habits and I've learned a ton from her course "The 40 Hour Workweek".)
Batching: Batching is the art of doing similar things together. So, as I plan core content throughout the week, I throw things I need into my "Prep Basket". Then, Thursdays during planning I take those things, add post-its and instructions for parent volunteers, and get everything ready-to-go in one swoop rather than repeatedly starting/stopping. The same for math centers. I dump all the old tubs. Quickly sort garbage, manipulative, reusable materials. Then, place things in their just-right homes. I don't do it tub-by-tub (going back and forth 5 times), I only do it once.
Setting Timers: For some, this might seem over-the-top and if so, move on Karen. Really, my feelings won't be hurt. Regardless, it is not uncommon for me to set a timer as I work, especially for things that I tend to drag-out or take forever to do. Sometimes I just need a push to make a decision, and a timer is that push/sense of urgency for me. Additionally, I'll pull out timers when I'm spending time on "Little Rocks" so they don't become "Big Rocks" (i.e. writing a class newsletter, scheduling Remind texts and emails for the week, etc) These things matter but they don't deserve the same amount of time as planning instruction or giving feedback.
Scheduling Emails/Texts: Each Monday afternoon, I schedule texts for the week through Remind for families, as well as, any emails that need to be sent. This keeps my work email off my phone in the evenings and helps me work ahead.
What's NOT Included?
We're all teachers. We know this is routine is great in theory, but our classrooms change all the time. So, how's the bacon made? What isn't included?
August: Before school starts, I try to contain my time at school into required professional learning days and then, 2-3 days of classroom set-up (max). When I go to set-up the classroom, I close my door, play music, and have a to-do list. It is summer, so I want to soak every minute of it up.
Report Cards: Report cards are a beast and they typically don't happen on contract time. Some of the prepatory things –

 

printing them out, stacking them, stashing them in folders, printing Lexia/STAR/DreamBox/RAZ Kids reports) happen during the school day, but the actual Infinite Campus entering of scores and comments? That happens in my bed with my personal space heater and a cozy blanket.
Building Relationships: Investing in my students in the community where we live is really important to me. From basketball games to dance recitals to baptisms, those things aren't included in the my weekly schedule. They happen and to me, they are worth the time.
School-wide Events: Fall Festivals, concerts, Fun Runs – these add to the amount of time I spend at school. I try to attend the things that matter the most to me and my students and celebrate from afar for the others.
Deep Cleaning: While students are responsible for the daily cleaning of our classroom (wiping tables, picking up trash, generally tiding), my Mom and I do one major cleaning every break (Fall, Winter, Spring, Summer). We spend 3-4 hours and deep clean. We mop, we steam clean, we bring toothbrushes for the cubby crevices, we dust the blinds.
Professional Learning: Additionally, reading professional books, listening to podcasts and audiobooks, attending conferences – these are things that make me a better teacher and fill my teaching bucket. Realistically, they aren't things I do within contract hours and they are also things I personally fund. For me and my big rocks (safety + achievement), this is worth the investment of time and money.
Wrapping-Up
From relationship-building to lesson planning, intentionality is a game-changer. When we work to make deliberate choices, it's a form of communication. We are telling families, students, administrators, ourselves – "This matters. This is worthy of my investment of time and energy."
So, as you head into this week – What are your big rocks? Where will you invest your time and energy? What can you make peace with leaving behind and what is worthy of our energy?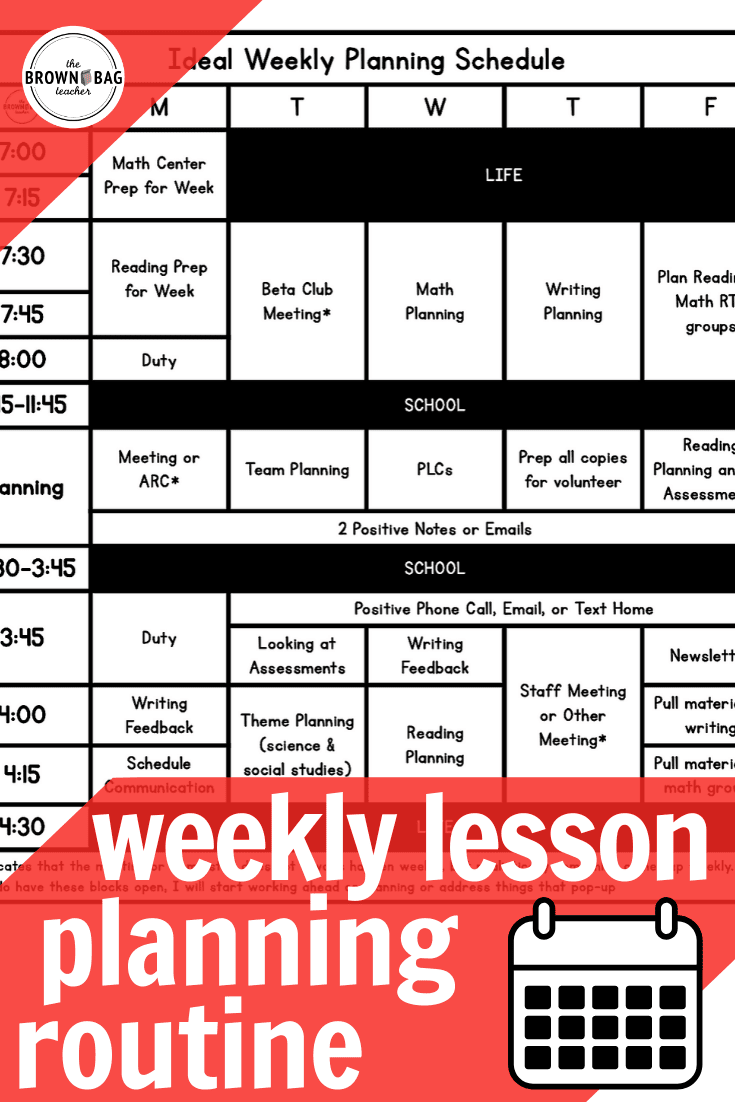 Join me for weekly classroom updates and free resources that are just-right for your writing classroom!