Using Online Math Manipulative 
Math Manipulative offer students a real, hands-on way to explore a mathematical concept, build meaning, and help develop number sense!
From cuisenaire rods to base-ten pieces, manipulatives are a CRITICAL part of our primary classrooms. They offer students a real, hands-on way to explore a mathematical concept and build their own meaning. The CSA model of mathematics has us moving students from the concrete to the semi-concrete to the abstract when introducing and teaching new material. When students are struggling at the representational/abstract level, we always move back and build concrete experiences with mathematics. Students need hands-on ways to interact with math.
Why Use Online Manipulatives?
 Online manipulatives are internet-based math tools that allow for whole-class modeling (led by students or teachers) moving students from the concrete to the representational mode of thinking. These math tools are often free resources sponsored by textbook companies and other organizations to generate alternative ways to represent math content. There are SO many ways to use online math manipulatives.
Online manipulatives allow students to show their thinking in a whole-group mini-lesson before guided math small groups begin (a great scaffold for students who struggle but still want to share their math thinking)
While doing a number talk, online manipulatives give a way for students to 'try-out' others' thinking or for teachers to model student thinking in a real way
Partner task cards with a carefully chosen online manipulative displayed on a SMART Board or laptop, and it makes a perfect math center
Math manipulatives can be SO expensive! Online manipulatives give students and classrooms access to a variety of math tools without having to invest in them, perfect for at-home learning and practice.
Today, I am going to start by sharing websites with the greatest number of resources and then, highlight a few specific  learning tools within websites.
Online Math Manipulative 1- Think Central
Think Central, a free resource from Hardcourt, offers K-12 teachers resources to accompany their math textbook. Our school does not use a prescribed curriculum, but still we love having access to these free resources. From basic math concepts to middle-grade geometry and algebra—Think Central is thorough (remember – it's intended to supplement a textbook so it has a HUGE catalog of resources).
I really like these manipulatives and workspaces because within each resource there are lots of bells and whistles. The different options offered within each section closely match specific skill and strategies introduced in the classroom. These manipulatives are perfect for mini-lessons!
Although we try to do most of our
number talks
mentally, I do love pulling out the number balance for 1st grade algebra. This can be such an abstract concept for my 1st graders. Being able to easily manipulate a scale (without having to make sure it is initially balanced) helps simplify balancing equations!
Tip 2- Google Slides
These online Google Slide templates are created to be used in digital form on Slides or PowerPoint. Students are able to pick the just-right tools for the situation!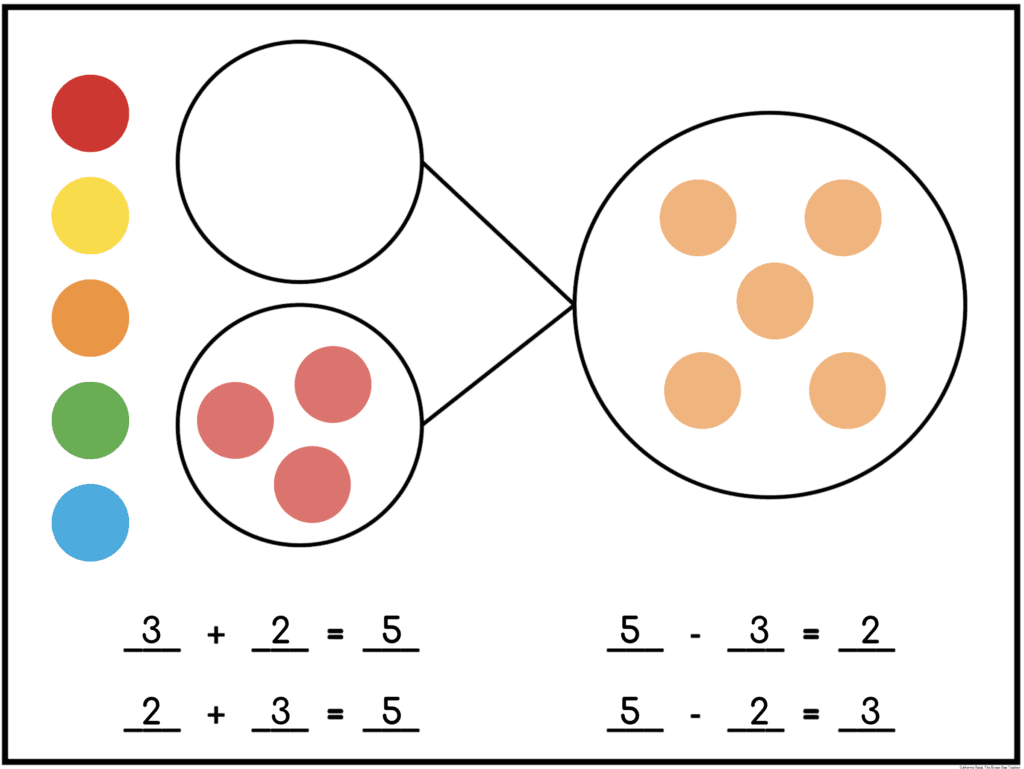 Online Math Manipulative 3- Math learning Center
The
Math Learning Center
 offers web and
app-based
manipulatives – with the best resources for building number sense. The Math Learning Center provides easy to use
number-sense building manipulatives
 – abaci, ten frames, hundreds charts, etc.
Personally, this is the most visually appealing of the online manipulatives.  The colors are bold, allowing students to 
visually differentiate between different numbers and concepts
. Plus, the bottom dashboard makes flipping, copying, and writing on the screen simple. We love using
rekenreks
in the classroom and the MLC offers a great online-component for this
learning tool
.
Tip 4- Glencoe Manipulative Library 
Glencoe has an awesome collection of grade-specific thinking mats named "backgrounds" that you can interchange with a huge bank of manipulatives. From Part, Part, Whole mats, to fraction unit tiles. Glencoe has ALL the materials needed to demonstrate Common Core math strategies and concepts. There aren't as many bells and whistles (pens, markers, flexibility) but in terms of content, it's thorough.
Online Math Manipulative 5- Interactive 100s Chart
For the first few weeks of school our 1st grade focus is recognizing number patterns on the 100s chart, as well as, 'before' and 'after'. My go-to 100's chart is SPLAT online! We turn this online resource into a game, playing as a class on our SMART Board. Using different paint colors, students can visualize patterns on the chart. Another variation on the game is having students take turns making number puzzles. "I'm think of a number that is one more than 15." Everyone would circle it on their 100s chart (at their desk using a dry erase marker) and then, one special friend would SPLAT a number on the board.
Tip 6- A Number Line
A number line is such a valuable tool especially as I am weaning my 1st grade friends off of their fingers for counting. It offers familiarity and comfort but allows students to work with larger numbers. 
EduPlace
's 
Number Line is one of my go-to resources because of its flexibility
. (1) The number line continues to any number by clicking the black arrows…even negative numbers. (2) Hops can be made in any increments which makes it great for introducing open number lines. As students become more comfortable with the number line, they can take larger hops (2, 5, 10, etc). This is a perfect number line to explore number relationships and compose/decompose numbers!
Online manipulatives offer a perfect transition from concrete to representational math thinking. They can provide an important scaffold in math thinking On top of this, they offer students a way to show their thinking when words or numbers aren't just-right. I've shared some of my favorite online manipulatives and would love your perspective. What are your go-to ways to use online math manipulatives? What are your favorite websites or resources? I'm always looking for other resources and would love to hear what works in your classroom!

Join me for weekly classroom updates and free resources that are just-right for your guided math classroom!