Teachers Make A Difference: A Life Lived in Small Victories
A few weeks ago I sat at a Referral Meeting with a family who has trusted me with the most important part of themselves. A little person with so much joy and excitement and energy for life, it makes my heart hurt. As teachers we aren't supposed to have favorites, but in reality, it's an easy choice. So, we sit next to each other, our hearts aching.
You know the feeling – you've poured every resource and ounce of energy and love into a child. You spend the weekends printing photos for her Good-Choices photo album, mornings finding the just-right scaffold so he can make Daily 5 choices just like all of his friends, and afternoons filling-out behavior surveys so you can discover an intervene-able pattern. Yet, even with all all of that energy and love and time and hope (from you and the family), that reading level, that STAR graph, that math fluency score, that data binder remains unchanged.
Still, with full confidence I can look at the family and say –
"You have the most amazing child. Although this graph doesn't show it, your child has grown so much this year. I can tell you are working hard at home, and your patience and persistence is paying off. Thank you so much for sharing your child with me. I am incredibly honored."
Teachers Make a Difference
I recount the day in November when this friend read a book for the first time, looked at and exclaimed – "Ms. W, I know I am the best reader. Aren't you proud of me?!"
The day when she proudly presented me two sentences written on a whiteboard during Work on Writing. The same moment when we immediately interrupted our Daily 5 block because a class cheer had been politely demanded.
The same friend who uses the same pencil EVERYSINGLEDAY and then casually uses an alternate pencil when THE pencil is misplaced… and it happens without coaxing or counting or tantrums. Friends, this is growth. It may not show up on a District graph, but it most certainly is growth.
The day when frustration is expressed through a crumpling of a paper or a request for a break rather than a thrown sand timer or a pushed friend.
We Have to Remember Why We Do What We Do
While you won't hear me discounting the importance of plot table growth, we must also remember that we, as teachers, live and work with the most amazing, frustrating, astonishing, exhausting, exhilarating human beings. While our reward may be a data point, it might also be a never-before spoken word, a tug on our hand after lunch, or a single moment of flexibility.
Each year we partner with families and we are entrusted with their most precious human beings. Individuals whose hearts are soft and impressionable. Friends who are filled with joy and oozing with optimism. Human beings who inherently love and who inherently want to learn. We are blessed with the most precious gifts and we must remember this.
Friends, small victories matter and they change the world. They motivate, they encourage, they show what's happening in the classroom – the academics, the community, the routines, the love. Very few other professionals have this blessing.
So until that next small victory, friends – Teach the children, Love the children, Change the world, and always remember- Teachers make a difference.
-Catherine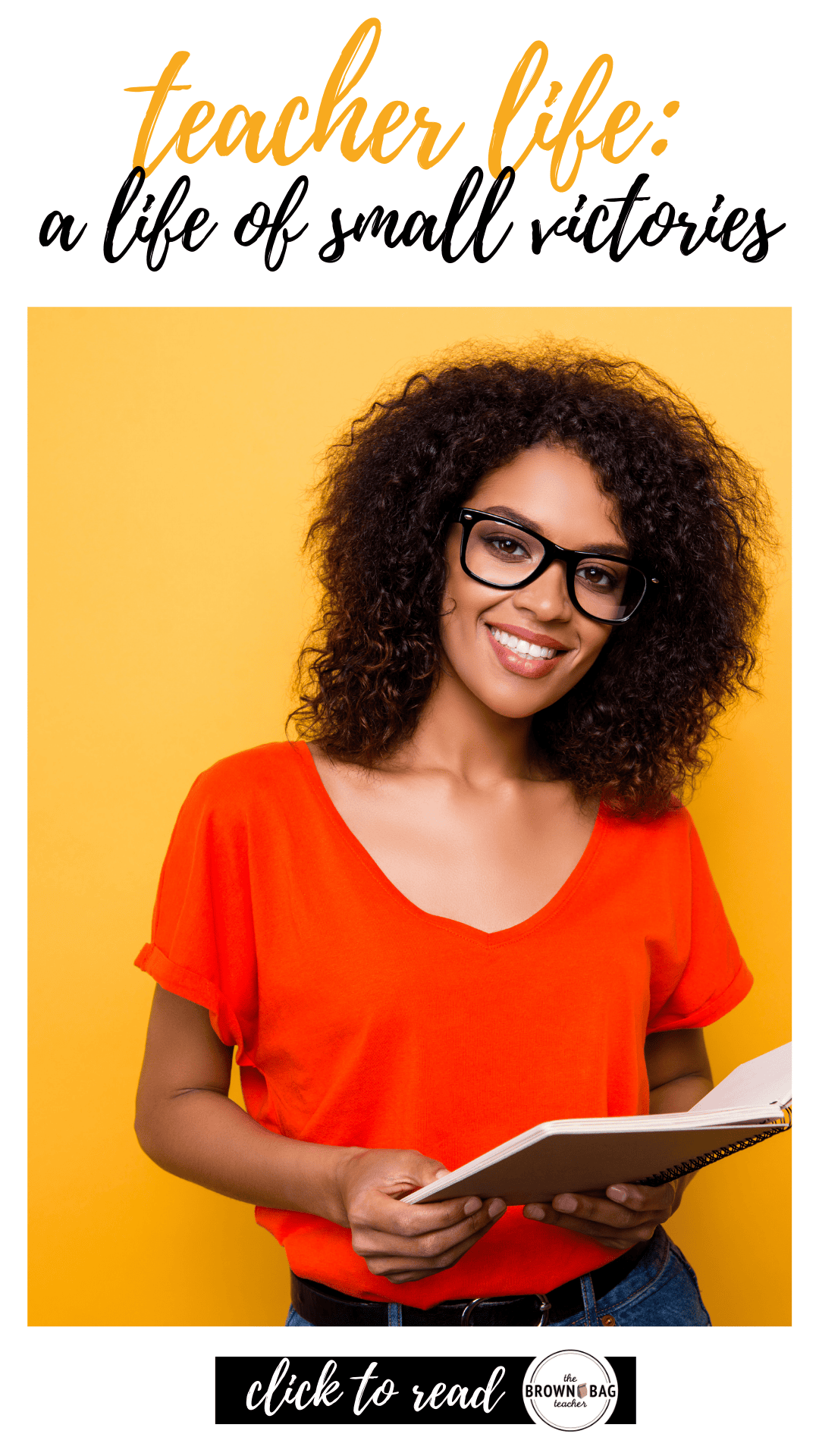 Get Free Teaching Resources!

Join me for weekly classroom updates and free resources that are just-right for your guided math classroom!