1st Grade is the most magical of places. It truly is a home for transformation and growth like no other. In 1st grade, students come to you, many times, reading only pictures and then, in May, they leave with reading preferences, reading goals, and stacks of to-be-read books. It's an incredible blessing to be part of this. It's A LOT of work and takes an inordinate amount of time and intention, but the result is most certainly worth the investment.
Recognizing this transformation and celebrating growth, our 1st Grade team hosts a Reading Celebration each May. It is one of those simple, just-right traditions that allows us (educators, students, families) to pause, reflect, and recognize the efforts of so many in fostering life-long reading habits.
Reading Celebration Basics
Our Reading Celebration takes place the last 35 minutes of school. Families are invited a month in advance to join their student with a blanket on the front lawn. I send home the below letter; snag the editable version here. Students read to their families or special adult on the front lawn, but in case of rain or no grass, we use the playground, gym, cafeteria, or classroom. As teachers, we provide the children (ha!), book bins and books, and a celebratory popsicle.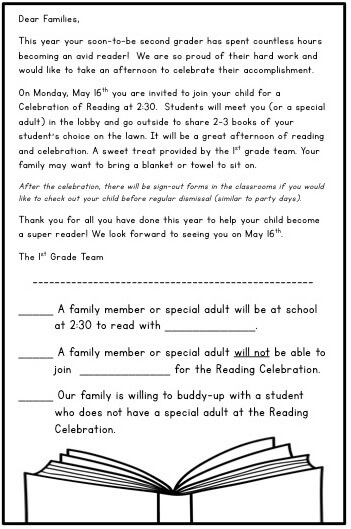 Every Reader Needs Someone
Our students and families lead incredibly busy lives. While we give lots of notice and help families troubleshoot reasons they might not be able to attend, life happens and we make sure EVERY student can participate in this tradition. For students whose immediate family members cannot attend, consider –
if an older sibling can join the student for the event.
if a family needs to bring young siblings to the event, that's okay!
if another adult in the school building can act as a Reading Enthusiast (school secretary, PE teacher, principal, custodian, a teacher that has planning during your reading celebration)
if a family would be willing to "adopt" a reader for the afternoon
if one of your own family members can join you for the event (my Mom always joins us for the afternoon as an extra reader just in case I have a last-minute cancelation)
if a District Specialist or Reading Coach could join a reader
The thing with traditions is that they follow us – for good or for bad. Therefore, EVERYONE needs an adult. So, when you send-out information to families a month in advance, start recruiting other adults to join you. Realistically, I like to keep 2-3 adults "on call" for last-minute family emergencies or unknown family no-shows.
Preparing for the Reading Celebration
The days leading up to the Reading Celebration our reading mini-lessons center around our growth as readers. Throughout these mini-lessons we reflect and talk about what we've learned about books, our preferences as readers (genres, text types, authors, etc.), our goals for summer reading, and ways we can share our passions with others. During these mini-lessons, we curate our PERFECT book bins. A perfect book bin might include the next book in a series we're reading, a familiar reread, a book that used to be hard for us but now we can reread and understand it with ease, a book that we love reading with a favorite friend, and a book that always makes us laugh.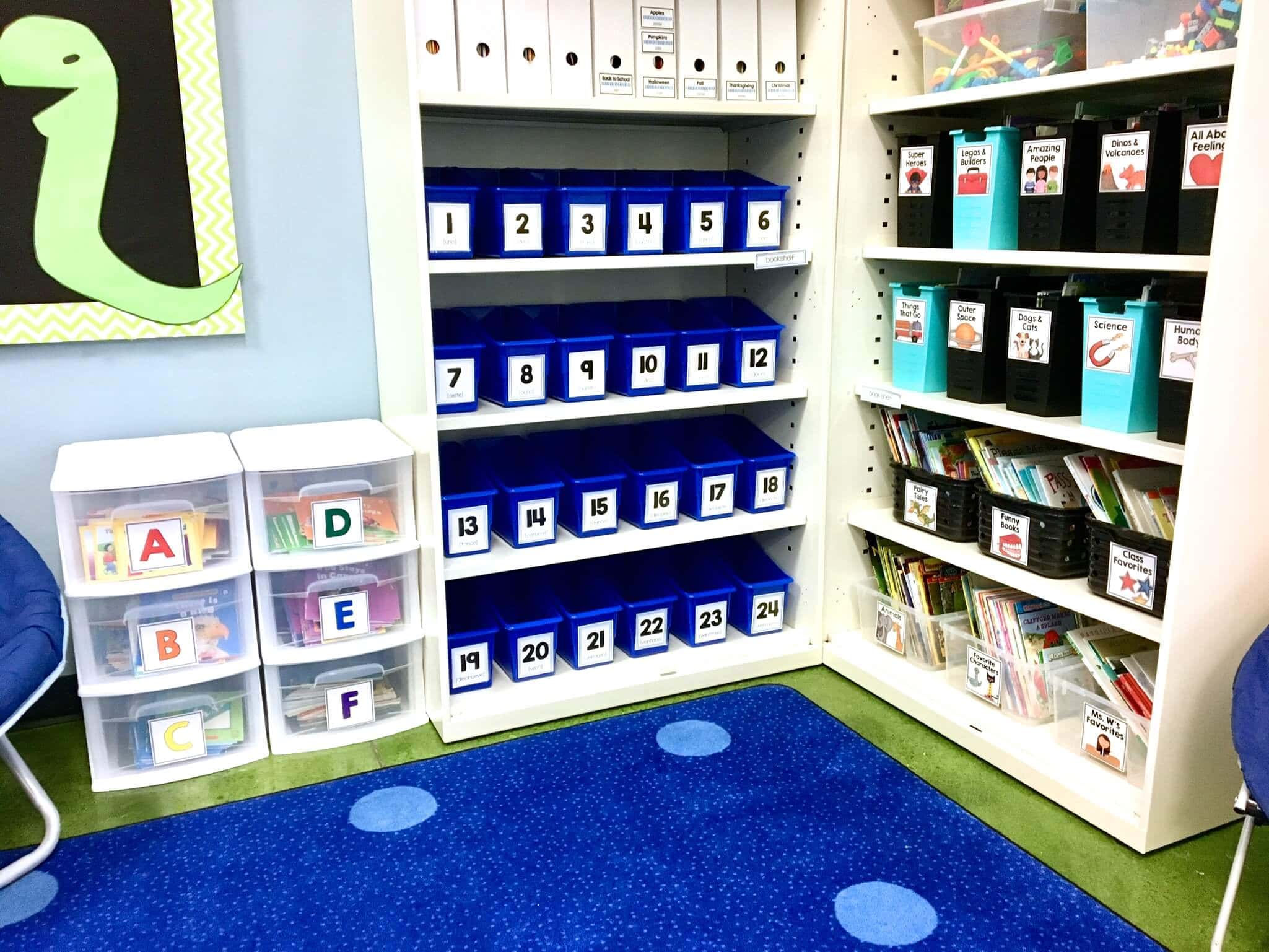 This is an intuitive process. I am not the book police. Students cull books that they want to share with their adult. Typically, our book bins hold between 6-14 books. Then, we make a Reading Game Plan asking questions like –
What book might I want to share first?
Is there a book I want my adult to read with me? How will we read it?
Is there a book I want to talk to my adult about but not read?
Is there a certain book that shows how much I've grown?
What author/genre do I most frequently read?
The Big Day
Every event needs a climatic build-up, right?! The amazing part of 1st grade is that it doesn't take much. On the morning of the Reading Celebration students bring their book bins to the carpet and share from their bins. Which books have they chosen to share? Are they nervous? What book are they most excited about sharing? Will their adult help them read or will the student read all the characters/parts?
Then, as time approaches, we snag our book bins and process out of the building to greet our adults on the front lawn. As students greet their adults/families, they take their blanket and find a just-right spot on the grass. In a matter of minutes, we have 100 students their families/adults reading and celebrating together. It is such an incredibly sweet moment.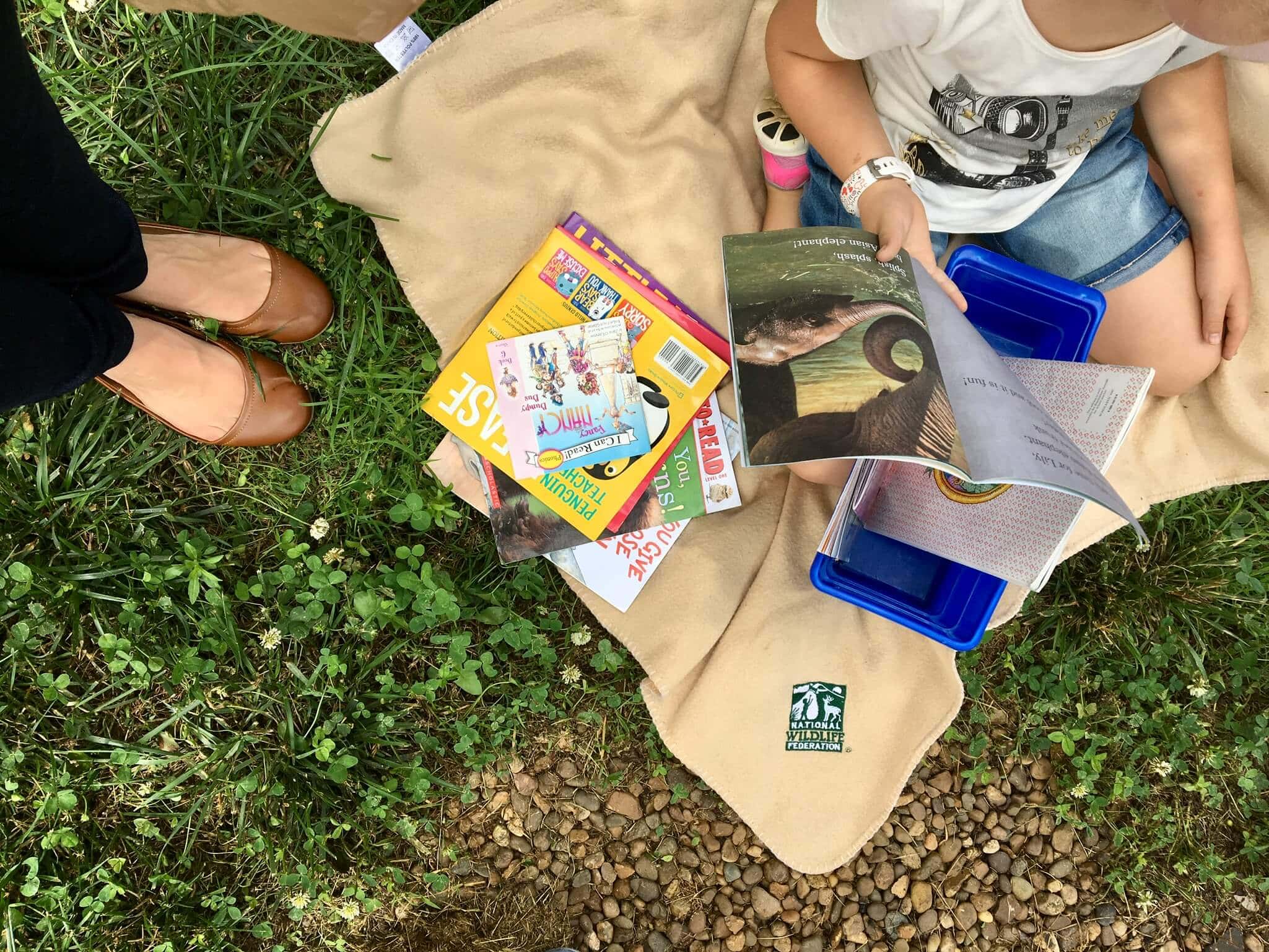 As students read, I check-in with the families/adults, thank them for coming, take pictures of each student, and eventually pass-out popsicles and wipes. (Note – families taking an afternoon to come to school is often a huge commitment meaning schedule rearranging, taking time off, or playing phone-tag. I *always* take 30 minutes after school that day to email families the picture of their student at the event with a Thank You note. Even if the family wasn't able to attend, they still want to see that their student was included.)
So simple. So easy…yet so incredibly powerful. Reading has the power to transform lives, families, and communities. With our Reading Celebration, we celebrate our students' growth, the adults who helped the growth happen, and leave every with warm-fuzzy reading feelings.
It seems that the most simple of classroom traditions are the ones that our students and families treasure. So many times I find myself over planning, over worrying, and over doing when a popsicles, blanket, and book would suffice.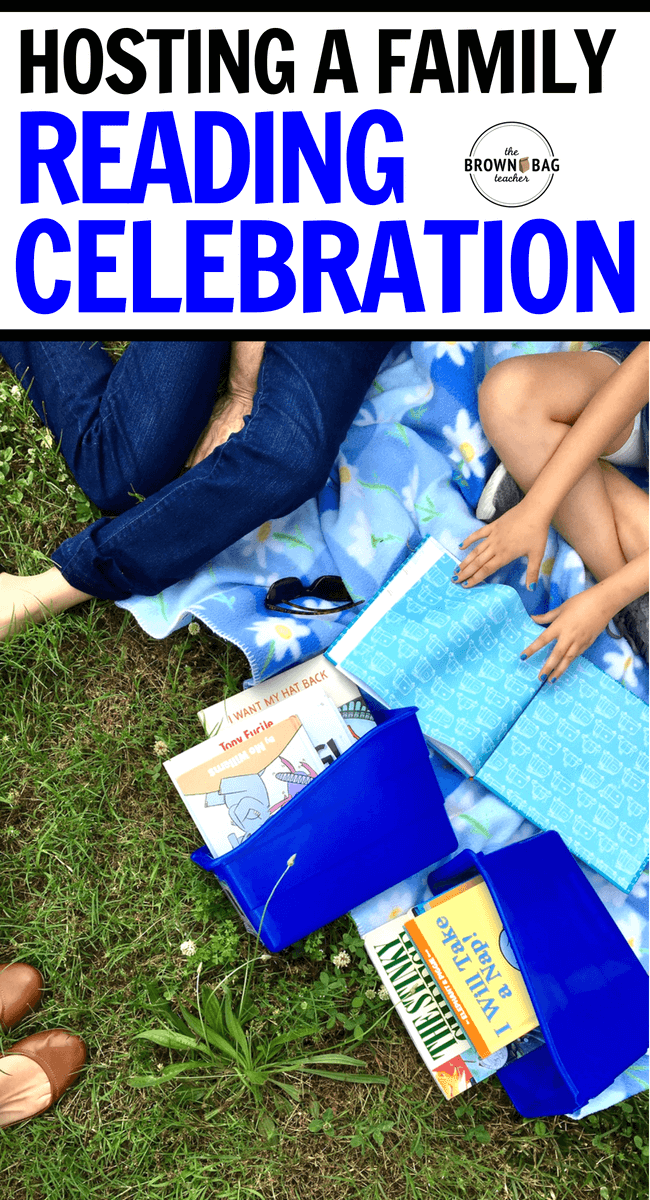 So, there you go. Does your school host a reading celebration? What does it look like? If not, what might it look like in your building? How could you make it work? 

Join me for weekly classroom updates and free resources that are just-right for your guided math classroom!