Reading volume matters and our schools should to be full of books; Whether it's through read aloud, read-to-self or independent reading, listening to read, or core texts =. These books go home, they are housed in school libraries, and can be found on classroom shelves in book bins. With diverse needs and classrooms, book bin alternatives matter.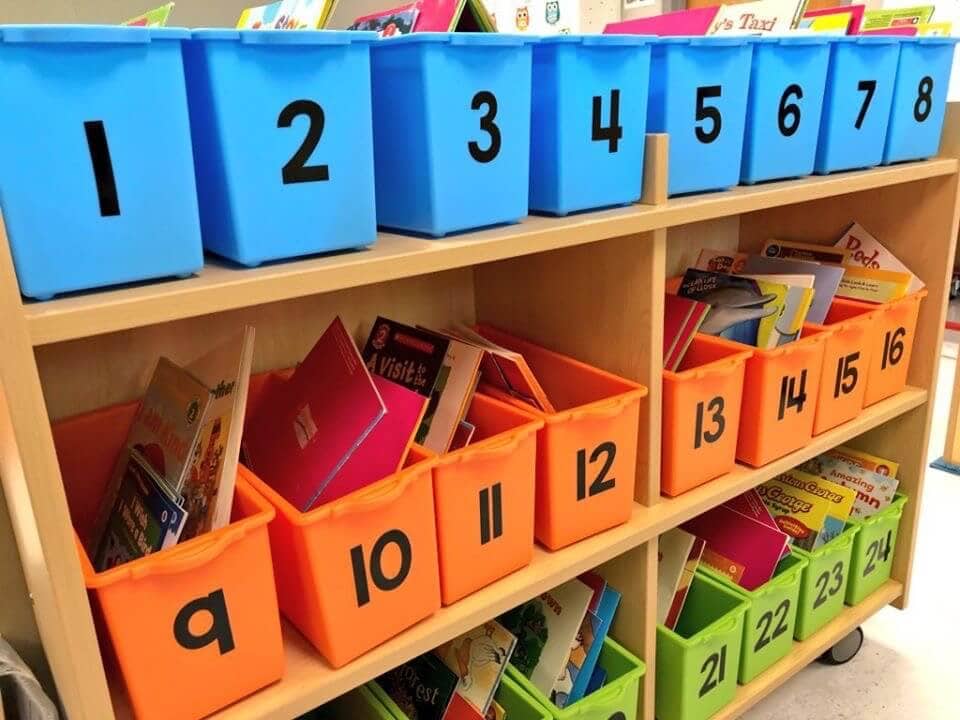 Throughout the post, you'll find Amazon Affiliate links, which means Amazon tosses a few nickels my way if you purchase something through that link, at no extra cost to you. This click helps keep my corner of cyber-space running and helps fund giveaways!
Book Bins: Factors to Consider
So, how do we store students' individual book choices? What are the different options? Each classroom, teacher, student body is different. We all have different budgets, sized-classrooms, and needs. Our student book bins need to fit our own space.
How many students do I have?
Where will I store these?
What space in the classroom can be leveraged?
How much am I willing to invest?
Can this be storage? 
What is important to me – personalization, durability, space, etc?
Traditional plastic book bins are great for durability (lasting year to year). Buying a set is typically a significant financial investment and then, I plan on replacing 4-5 a summer due to dropped or mistreated book bins. Using glue dots or hot glue, these bins are perfect for attaching labels or students names. (Snag these classroom library labels here.)
Whether from Ikea or Amazon, cardboard magazine holders offer an inexpensive way to store student books, as well as, offer students the chance to personalize their bins. From sticks to art to favorite quotes from books, these bins can be a living document of how students change over the course of the school year. Looking to make the bins more durable? Line all the edges with white duct tape or clear packing tape.
Like the traditional plastic book bins, these files will definitely take up more space. For a cramped or poorly shelved room, this might not work.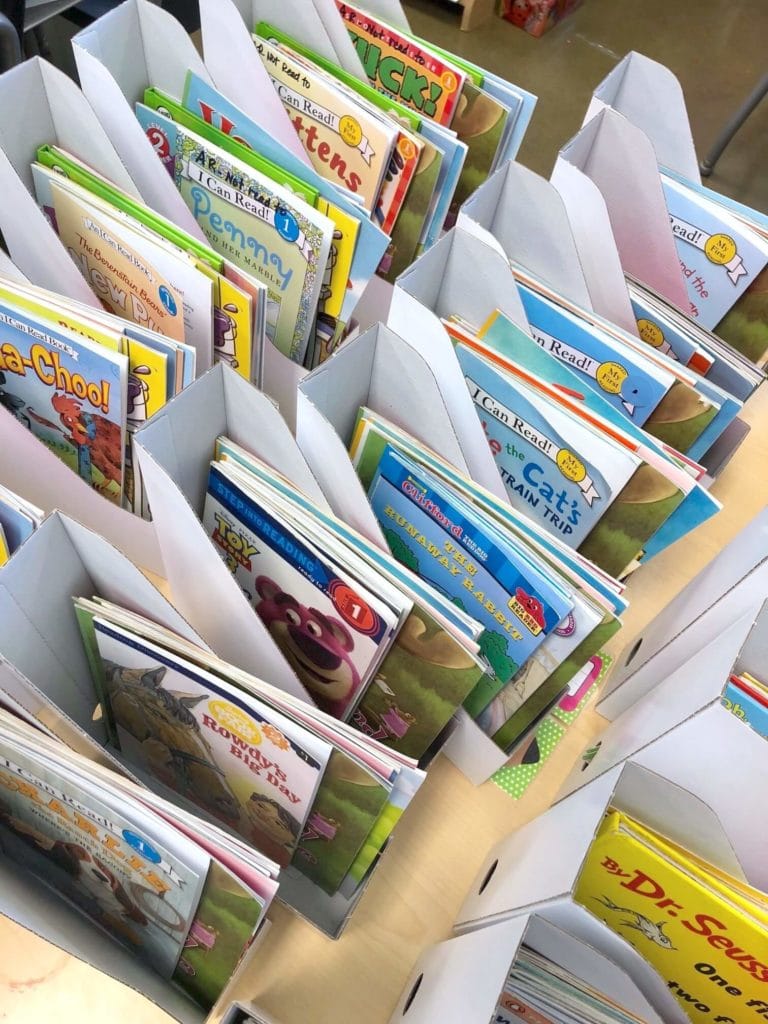 Paper Folders
From magazine files, we land at paper folders. Most importantly, this is easily the least expensive option, paper folders make great holders for paperback books. (Note – If you have a large collection of hardback books, you may want to consider something else.) Students label one side "Read" and the other side "To Be Read". They are simple to store in a backpack or desk, easily transported from home to school, no-big-deal to replace, and can store 6-8 books without a problem! Plus, up your organization game and color-code students' folders based on needs, reading rotations, interests, etc.
Plastic Bags
Just like our take-home book bags, student book bags can actually be plastic bags! Plastic zip bags are also an inexpensive alternative. (I prefer the zip to the snap bags for durability, but either works.) These plastic bags offer plenty of space, are easy to replaces, and can simply be reenforced with clear packing tape. Before distributing to students, line all three edges to packing tap to keep them useable for a little longer.
Additionally, these plastic bags are flexible enough to be stored in desks, in table baskets, or in student backpacks.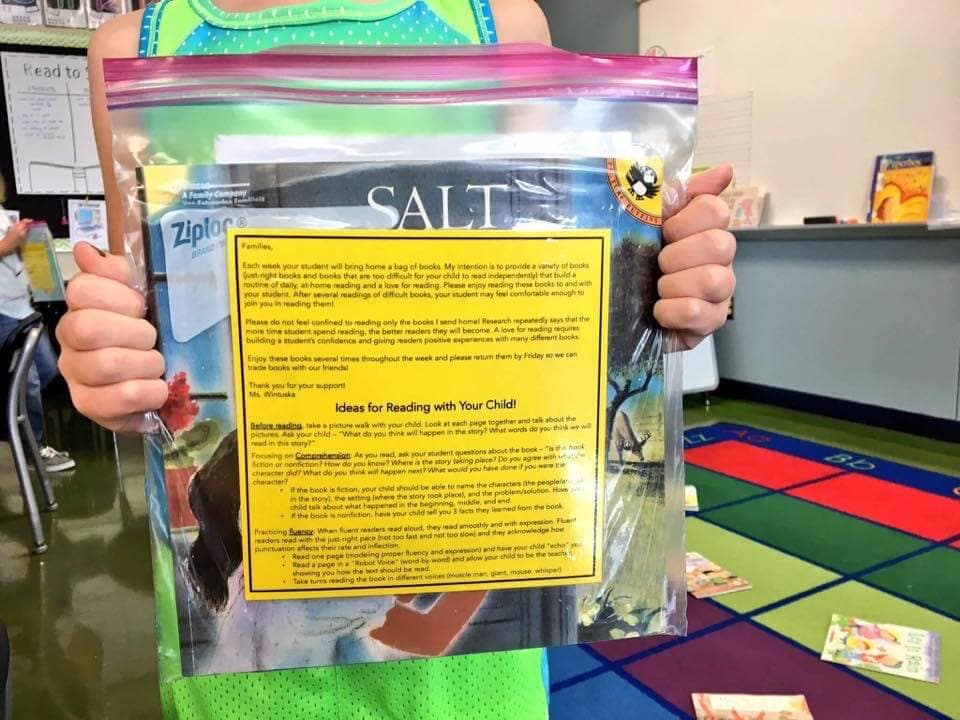 Similar to plastic bags, canvas bags are easy to store in small places, easily transported, YET considerably more durable. If you have considered using canvas or fabric bags, you'll want to add a Scotch Guard or Waterproof Spray to the bags, so they can be easily cleaned or washed. Additionally, you may want to think about bed bugs and lives – this matters in some schools more than others. You can throw these bags in the washer to prepare them for a new set of users at the end of each quarter, semester, or summer.
Book Bins: Wrapping-Up
Having a variety of book bins options at your finger tips allows us, as teachers, to be flexible. We can meet the needs of our classroom, learners, and schools as they grow and change. Do you have other student book bin alternatives? If so, I'd love to hear about them.
To read more about independent reading, classroom organization, and classrooms libraries – check out these posts.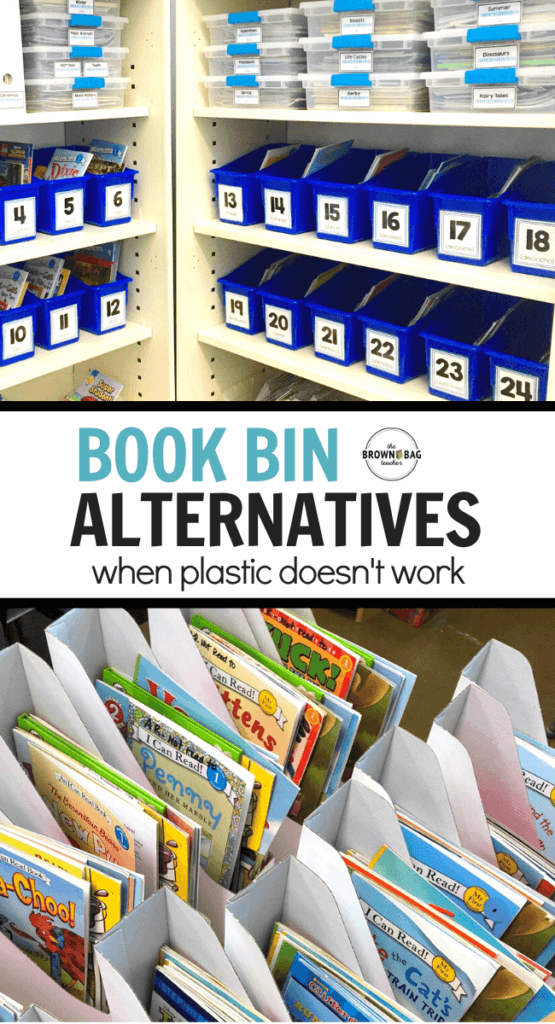 Get Free Teaching Resources!

Join me for weekly classroom updates and free resources that are just-right for your guided math classroom!