The bulletin board. Nothing drives fear and disgust into my heart like these 10×5 beasts can.
Big rocks matter, especially in our classrooms. Between planning, preparing, collaborating, connecting with families and students, plus all the little things – our minutes as teachers are precious. If I am investing 30-45 minutes on something, I want it to have an impact on student learning. Anything else? I work to create systems to streamline and minimize my investments of time and energy. For me, bulletin boards ideas are one of those things must-do-but-not-a-priority-things. They're cute. They can be fun. Can they be used in intentional ways? Sure. But, for me, in the long, they have very little impact on learning. They aren't worth my time and energy. They bring me no joy. So, I minimize.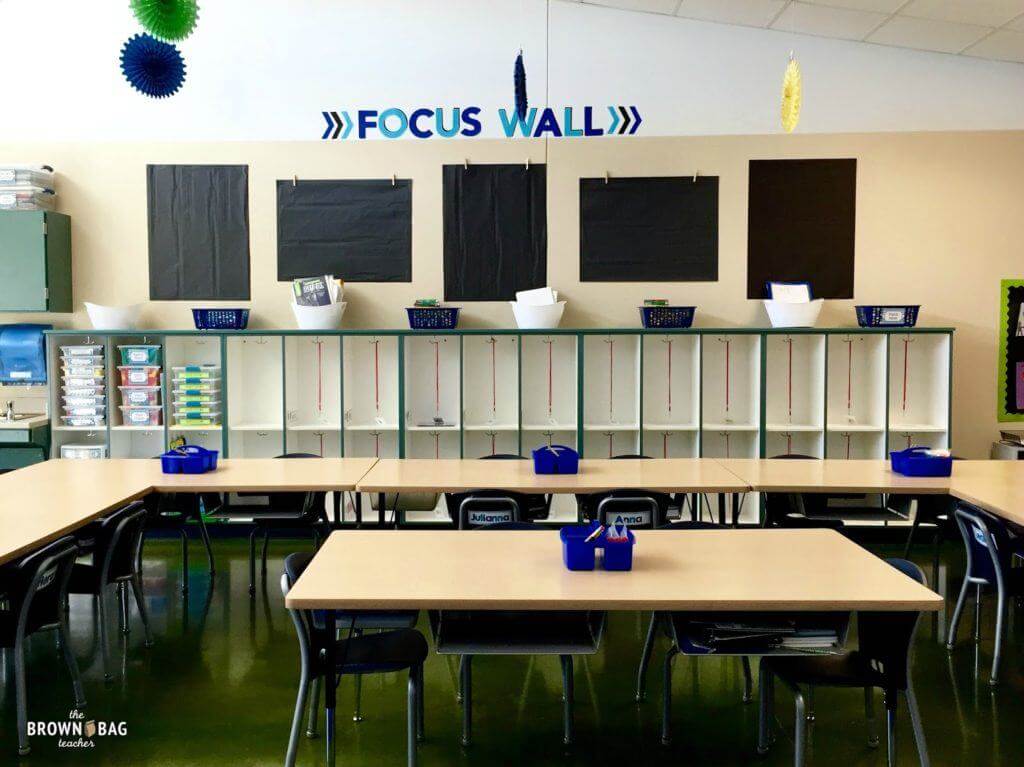 Deciding a Purpose for Bulletin Boards
As we consider our wall space and bulletin boards, we go back to purpose. Why am I investing my time and energy into this space? Our purposes can range from intentional to compliance.
How can I use this space to build or establish community?
What messages or in what ways will this space create atmosphere in our classroom?
What are the expectations of my schools and/or administrator?
In what ways can this space be used for learning?
Universal Sayings
Leveraging black fabric and a universal saying can get you an entire YEAR worth of bulletin boards. Stapling black cotton fabric to a bulletin board (typically $10 a bulletin board) allows you the ability to staple freely to the board without tearing or wrinkling. The fabric in my classroom stayed for 6 years, still in great condition. Plus, black matches everything!
I start the year and most of our wall space is blank. I want to make sure to leave room for students. Their work, input, thinking matters. Every few months, we will do a refresh and clear all the boards. Starting from scratch can have such a calming impact!
Below is our outside bulletin board. I chose a universal saying that could stay up all year. From, over the summer, I change out the saying. Some of my favorites?
We're a Team! 
Together is Better! 
Our Learning 
Our Hearts 
Growing in Room 134
Then, below in the blank space I print 24 photos each month and use one top staple to add photos. At the end of the month, the photos go home with students (which they love) and then a new set of photos goes up. Easy, simple, and almost no time. Bonus points: Keep a stack of 24 photos around and the next time someone stops by and says "Need any help?" – hand them your photos and a stapler. #winning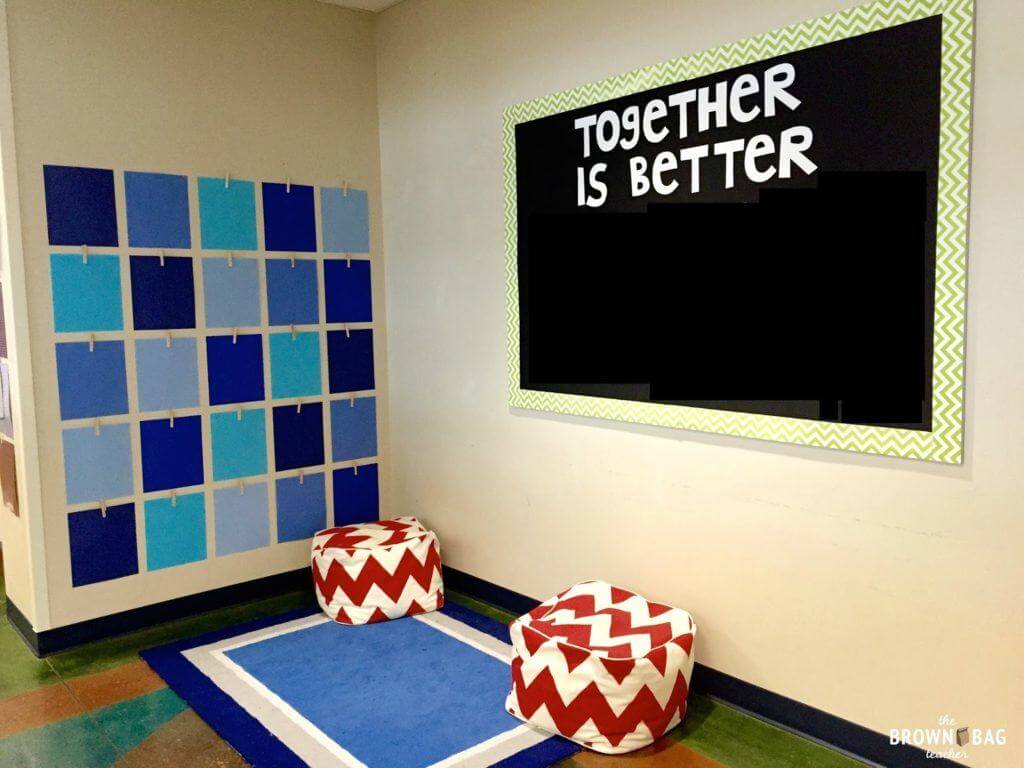 Leveraging Bulletin Boards for Classroom Routines
Have familiar classroom routines that students eventually run themselves? This is the perfect chance to showcase learning and students leadership using a bulletin board. From hanging student-made anchor charts to highlighting sight words, vocabulary, and learning targets – bulletin boards are living, breathing things. They should be changing to meet the needs, learning, and season of the scholars in your room. Examples of these routine-based boards might include –
Calendar
Reading/Math Focus Walls
Learning Targets
Displaying Student-Created Anchor Charts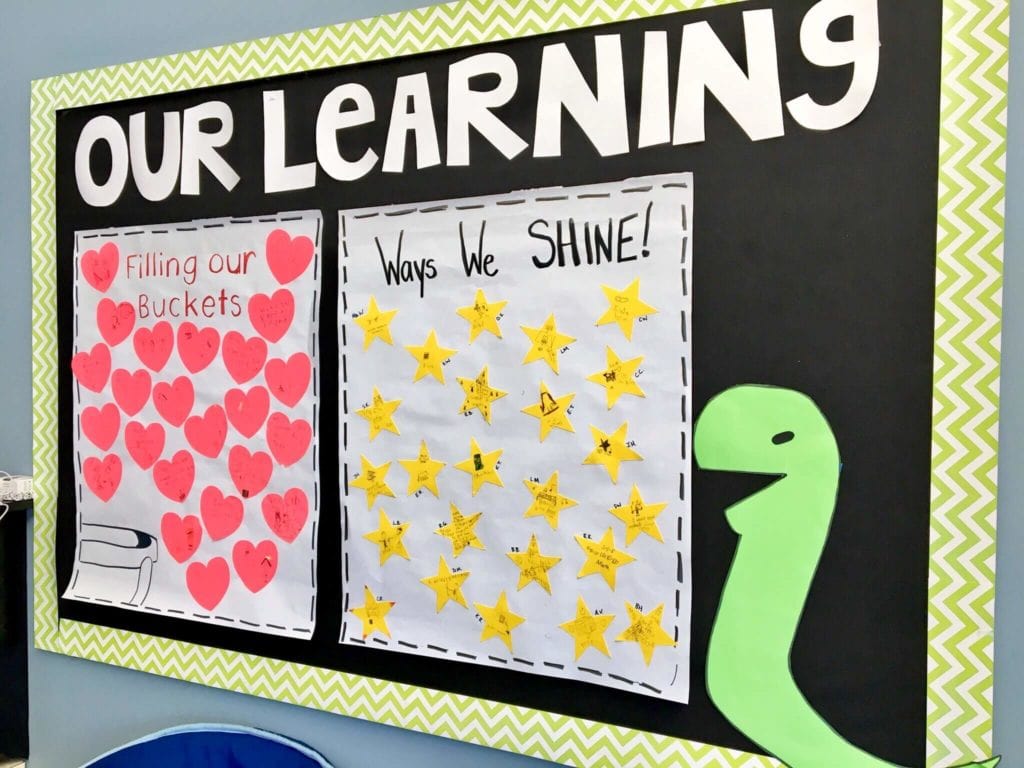 Connecting with Students
Collecting work, photographs, letters, and drawings from students are a create ways to have students become part of the process. I love showing the "heart" of our classroom in personalized bulletin boards. These can be busy and messy – while still looking "Just Right". This bulletin board is an AMAZING example of a collection of unhomework treasures. Students add things throughout the month to share with their friends. At the end of the month, insert another calendar and boom! (You can see another sample from Mrs. Cooper's class here.)
Other items you might consider adding to a more personalize bulletin board?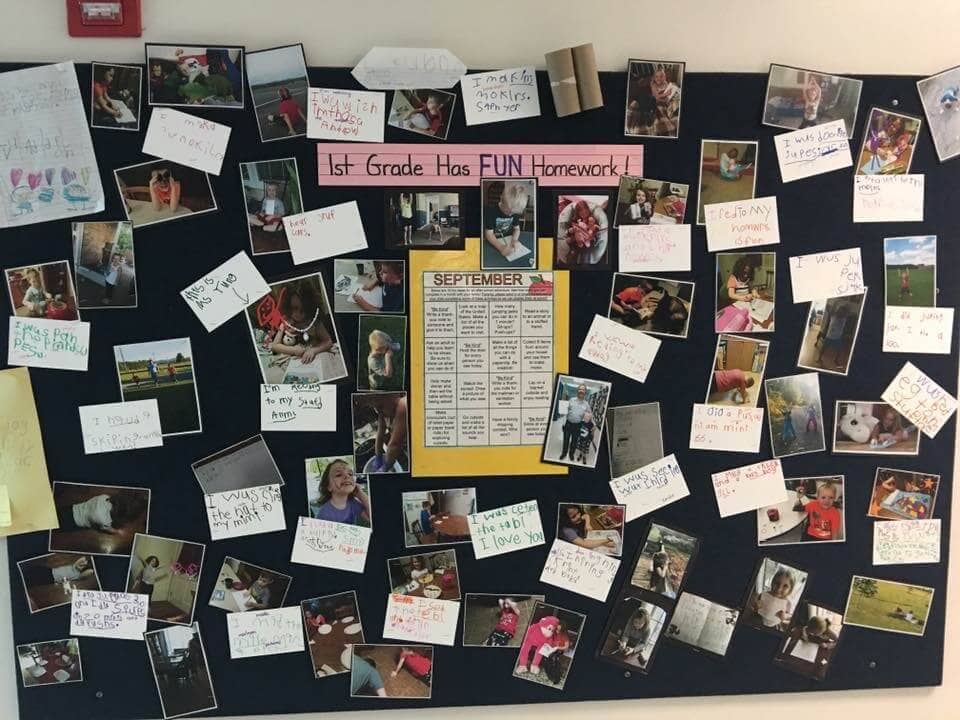 Wrapping-up
Friends, let's invest our time and energy into things that drive instruction and impact student learning. From intentionally planning to building relationships, time spent curating bulletin boards isn't on the top of my to-do list. Rather, I work to create systems and routines to make changing-out bulletin boards a simple, streamlined routine. What systems work for you? Do you have any go-to bulletin boards? If so, definitely let me know below!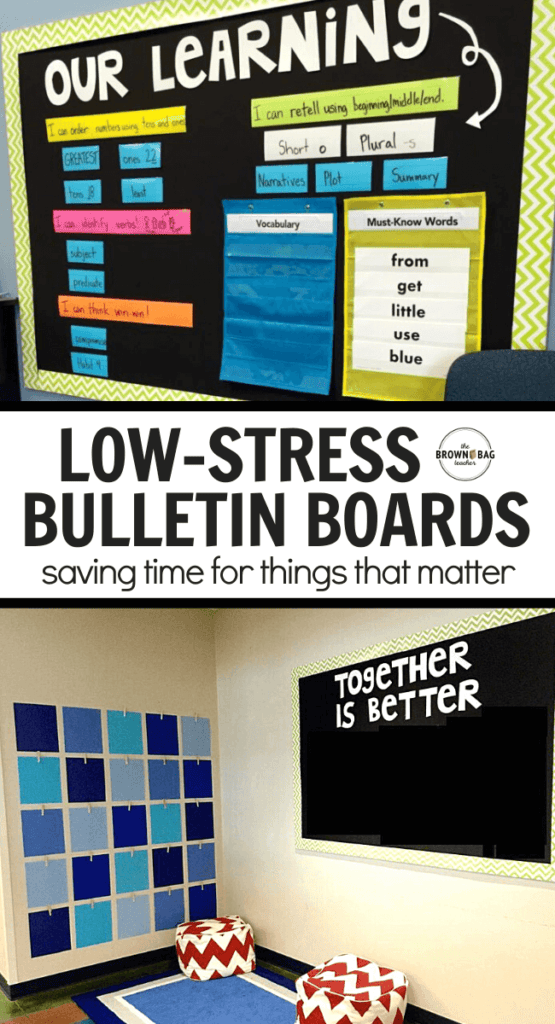 Join me for weekly classroom updates and free resources that are just-right for your guided math classroom!