Getting students to talk deeply about math can be challenging, and they often are afraid to be wrong or share their strategies with their peers. When students transition from 1st grade to 2nd grade, we expect them to have more mental math strategies and to try to problem-solve when they cannot find the answer quickly.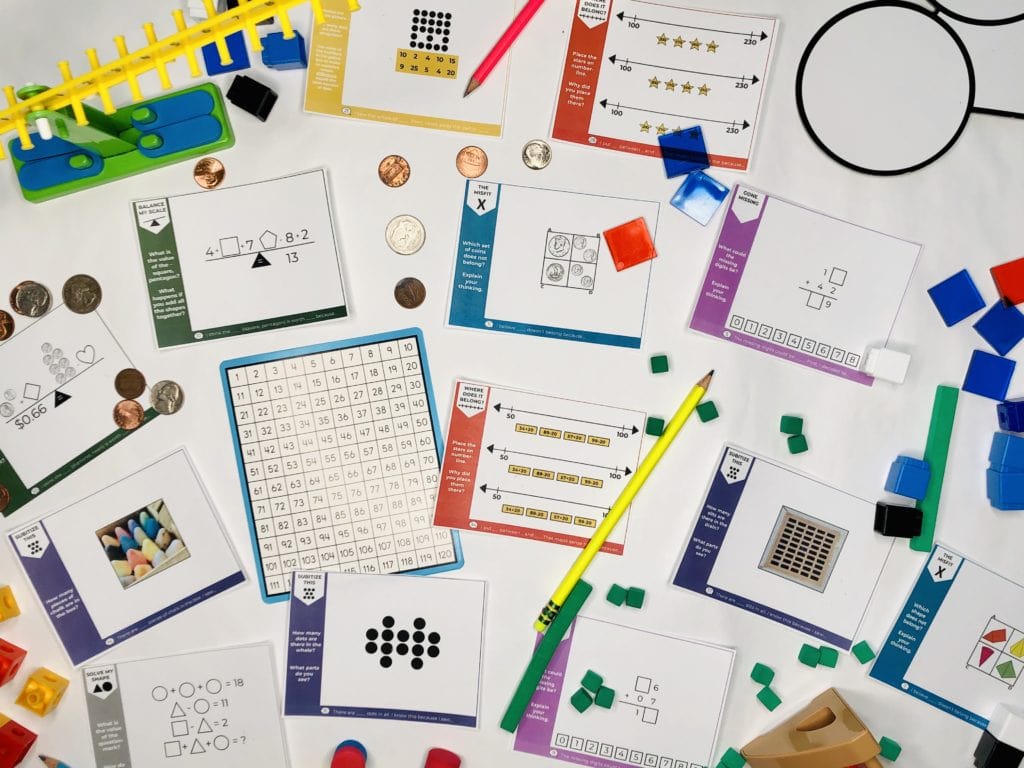 Two of the main 2nd grade Mathematical Practice Standards are MP1 -Make sense of problems and persevere in solving them. and MP3- construct viable arguments and critique the reasoning of others. These two standards are entirely covered in 2nd-grade number talks, and your students will be pros at both of them by the end of the year after implementing number talks in your classroom. 
Benefits of Number Talks- 2nd grade 
There are many benefits to using number talks in 2nd-grade. Second graders learn a lot of new concepts in 2nd-grade, such as double-digit addition and subtraction.  Learning new topics can be scary. So getting your students to discuss problems and having them share strategies will help everyone's confidence!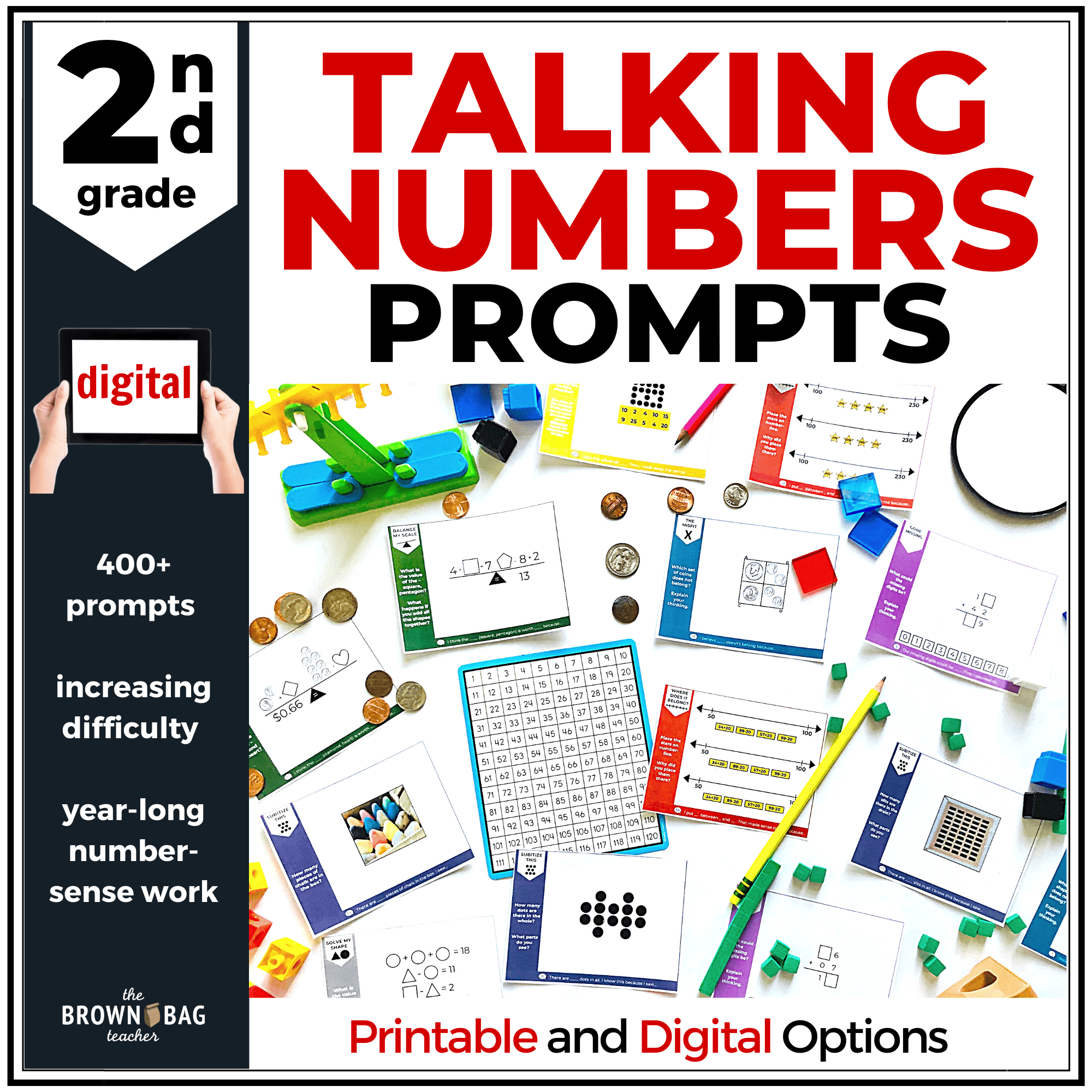 Culture of Mathematics 
When you bring number talks into your classroom, you bring in a culture focused on mathematics, and you show students that mathematics is a subject that can be discussed between peers, just like a book can be discussed during your reading block.  
Many times, the culture around math is negative. Children think it is hard, full of numbers, and if they do not get the correct answer the first time, they are "not good at math" or "not smart."

Using number talks shows students that their strategy may differ from their neighbors, but that is ok! It is ok not to always get the correct answer, and as long as they tried something, they learned from it! 
Scaffolding Number Talks
Students are often at many levels with math instruction. Some students know exactly what to do after reading the question, others need a couple of prompting questions, and then there are still others who need teachers to walk them through each step until they fully understand it. Number talks are a great way to scaffold instruction in second grade. 
Number talk slides increase in difficulty as you go through each lesson and unit. You may start with making tens, work through doubles facts, move on to using friendly numbers, and finish up with using place value for adding and subtracting. This not only helps students build confidence. But also lets you get into the rhythm at the start of each unit.  
Additionally each unit includes sentence stems, frames, and teacher-prompt questions to support YOU and your students while doing some serious math thinking!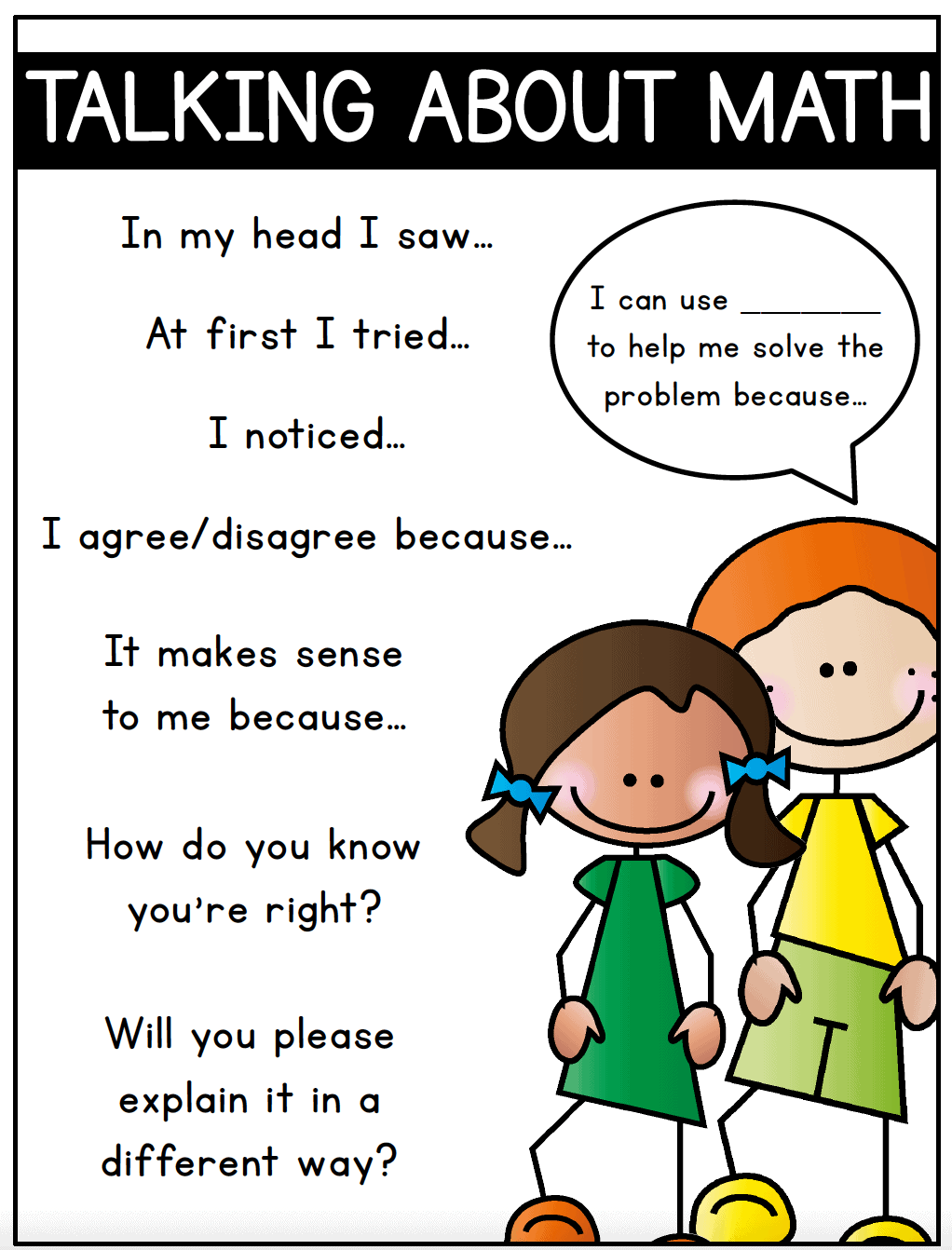 Writing about number talks 
Something cool included in these number talks for 2nd grade is the writing about our math thinking. Students are writing their processes and thinking when solving math problems in 2nd grade. 
Having students write about the number talk steps up their thinking and engages them in multiple thinking processes. They no longer just solve the problem. But think about how they got their answer or why their answer is reasonable.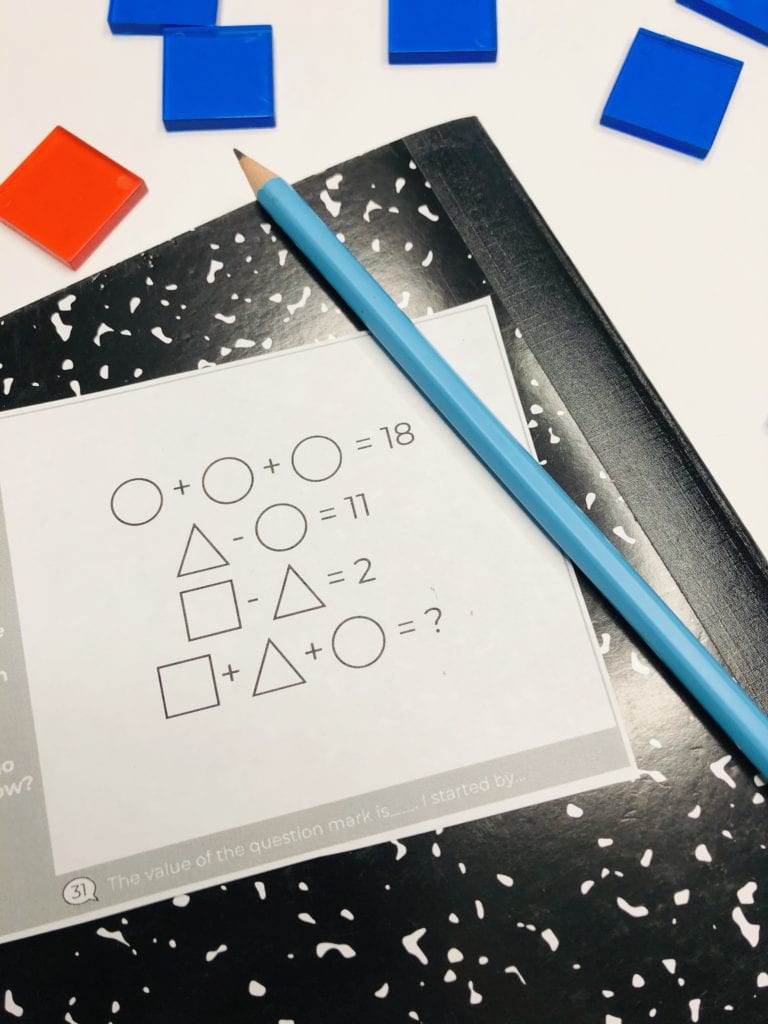 You do not need to fit it all in during your math lesson. Make the writing a part of their independent work time, math centers, or even small groups. My suggestion is to have students start in small groups and work from there. This way, you can model what good writing looks like, and the students will have a teacher model and other student models available to them.
Number Talks 2nd Grade Fun!
It is amazing to see the students grow while using number talks in the classroom, and I have not found another strategy that has the same benefits as them! Students become stronger math problem solvers, math communicators, and math writers.
Grab your second grade number talk prompts here!
In the meantime, to learn more about talking numbers in my K-2 classroom, click the links below:
Get Free Teaching Resources!

Join me for weekly classroom updates and free resources that are just-right for your guided math classroom!