Every four years, we experience one of the most amazing and talented athletes of our country performing on the world stage in the Olympics. It is a truly beautiful event. The United States often wins gold, and the students love to track the number of bronze, silver, and gold we receive. My school loves to use the excitement surrounding the Olympics to get students about a topic that sometimes is one of the most hated among students—MATH. Our students absolutely love the Math Olympics, and every student can not wait to participate in each event.
Where Do The Math Olympics Fit?
The math Olympics may be activities you set up in your classroom during your math block, or your school may decide to implement it as a school-wide day! It is an experience every child should get to take part in (in my opinion).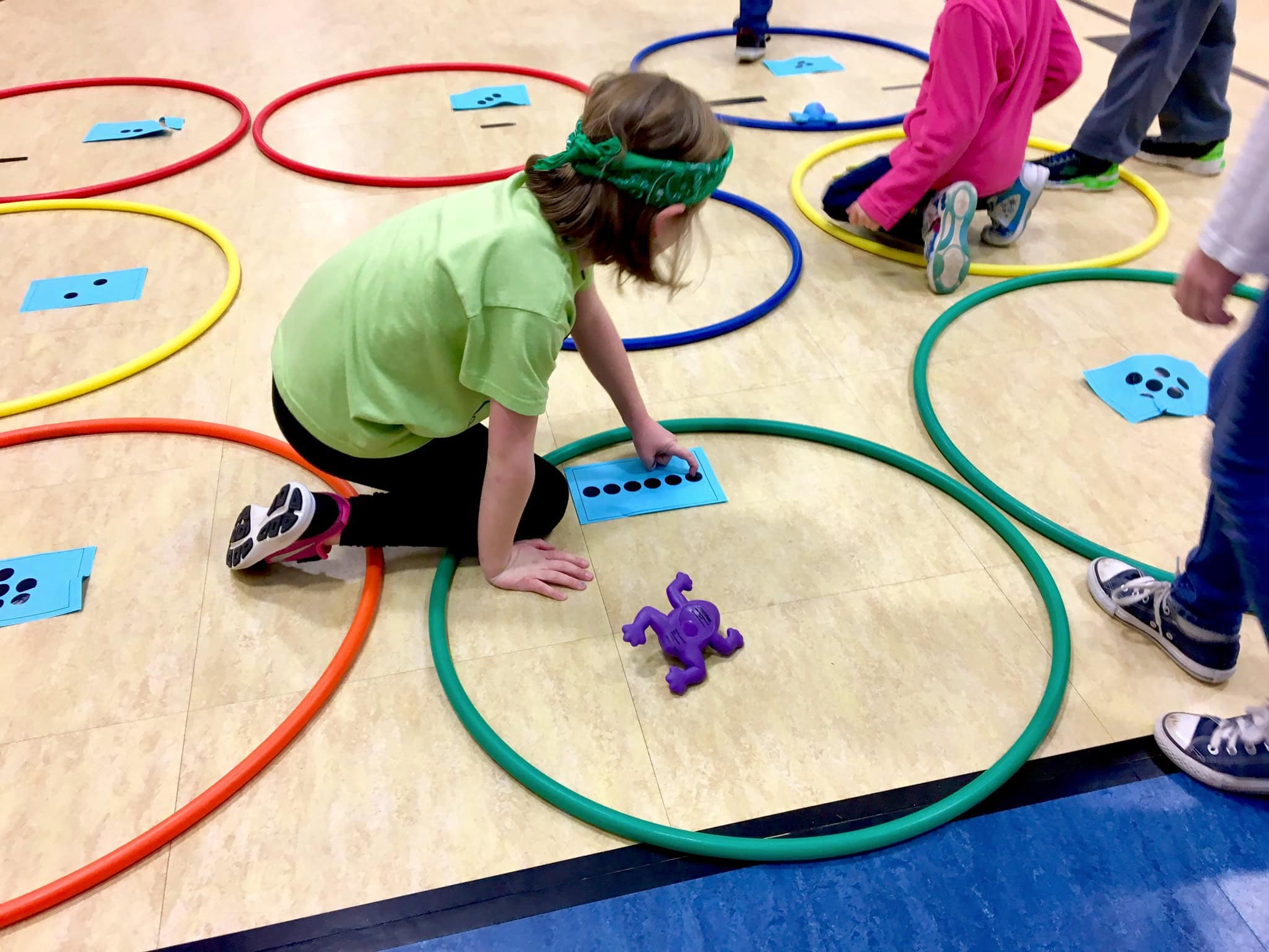 For our school, core instruction reigns (and it should). So, our Math Olympics happened for 2 afternoon hours. We host our traditional reading and math block in the morning and use our afternoon recess and theme (science/social studies) blocks to compete. On this special day, we swapped our "Theme Block" for Math Olympics with the help of a student teacher and a Room Mom.
You do not need to just hold the Math Olympics every four years. It is an afternoon of games and learning your students will love. Some of the best times I've found to hold the games were:
Although this activity is a lot of fun, it is educational and a great way to celebrate some hard-to-manage days in the classroom.
In this post, you'll find Amazon Affiliate links, which means Amazon tosses a few nickels my way if you purchase something through that link, at no extra cost to you, that helps to keep my corner of cyber-space running and helps fund giveaways!
The Nuts & Bolts of the Math Olympics
It may seem like a lot of work to get these student activities up and running. To be honest, it is a lot of work, to begin with. But, once you implement it one year, the rest of the years become easier!
As a part of our Olympic events, we hosted 5 events. I divided students into teams of 5-6 and rotate between each event every 20ish minutes. All the materials students need are at each event. You will need a large space to set up and run the Math Olympics properly. I coordinated with our Assistant Principal to use our cafeteria. 
I use materials we've encountered or already know about for each of the events from our math routines, instruction, or centers. There is no "Math Olympics" download for you to snag. Although, I would love to make a PDF with everything you need. You can tailor each event to the needs of your students, your grade level, and your pacing guide! 
Here are some of the events we have our students participate in during the Math Olympics.
The Long Jump
Learning Focus: Comparing lengths, counting on a number line (adding two teammates long jumps together for a combined score), nonstandard measurement (measuring using die-cut feet/hands – if it matches your grade-level standards)
Materials: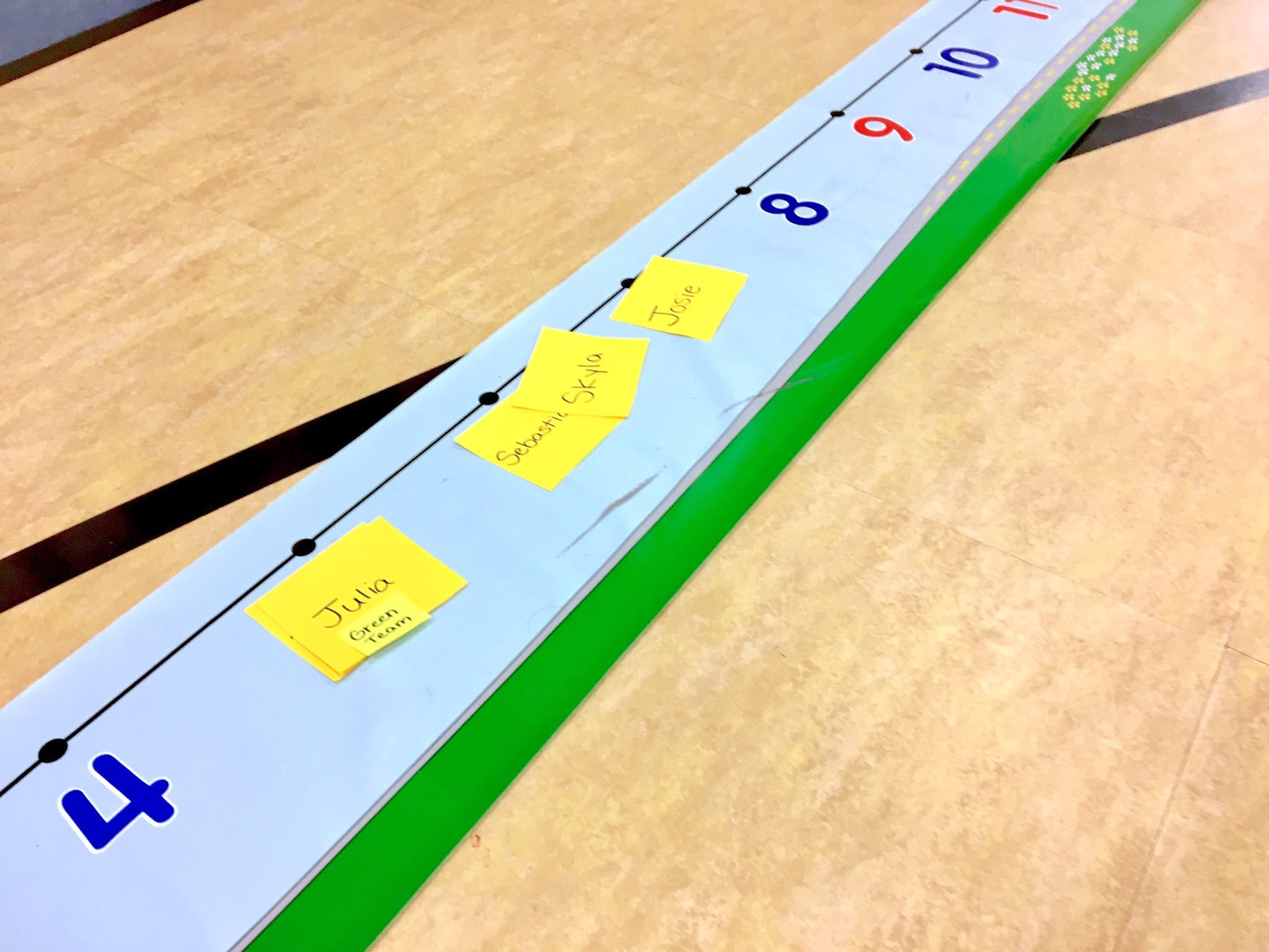 Learning Focus: Mental Math Skills, Spiral Review of previously learned skills
Procedure: Play a traditional PE game of Hungry Hippos adding in the solving of task cards that match the colors of collected balls.
Materials: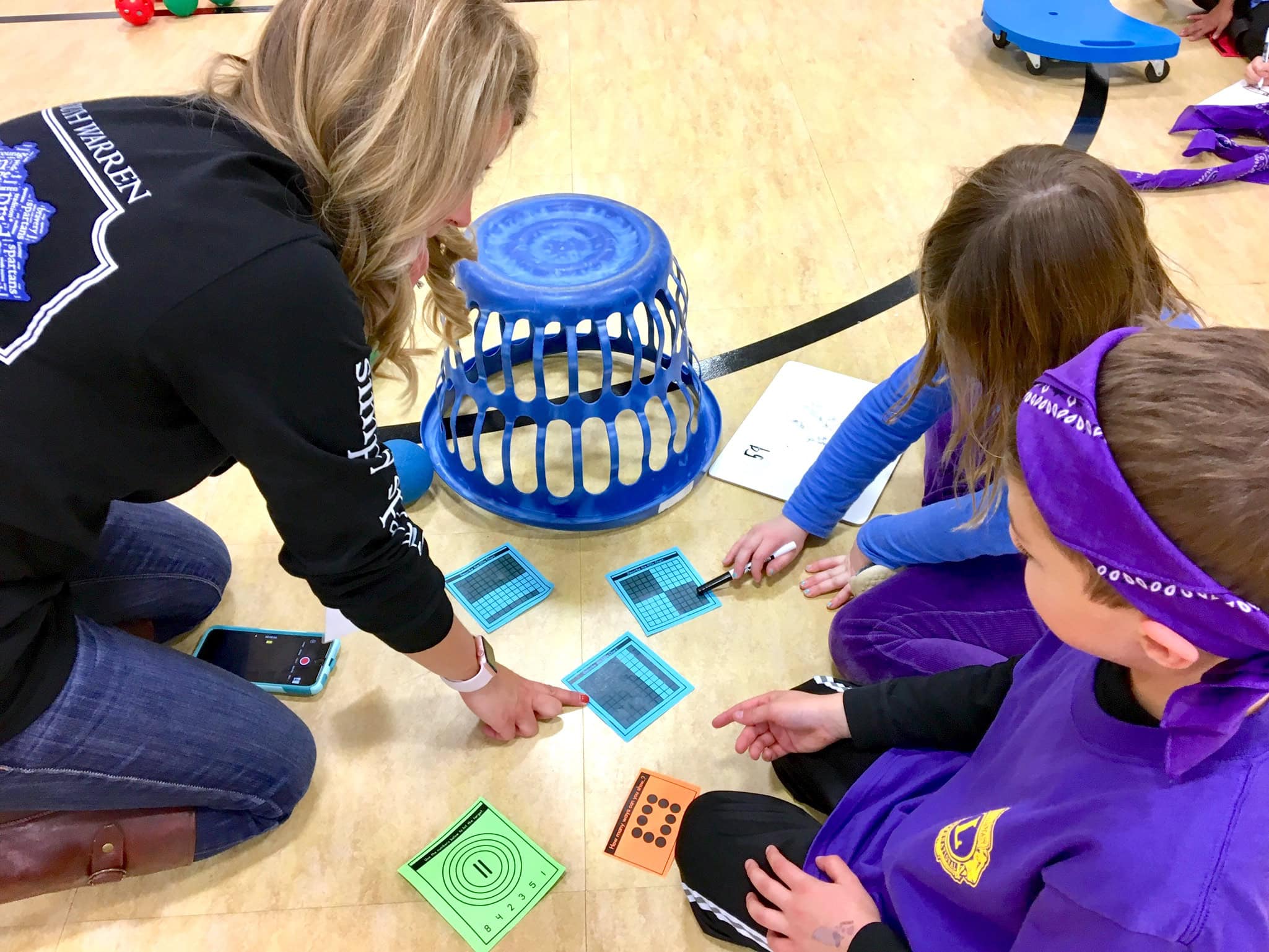 Javelin Throw
Learning Focus: Setting up a series of targets (subitizing patters, number cards, base ten pieces) students have three bean bags to generate the largest possible sum. As other player are watching, they double-check the player's math on their whiteboard. The player/team with the most points wins!
Materials: 
20 Yard Dash
Learning Focus: Finding missing numbers on a 120s chart, completing number patterns within 120, skip counting within 120
Procedure: From 20 yards away from the 120s chart, there is a starting line. Students take turns running from the start to the launch basket where there are pieces of the 120s chart missing. Then, students grab the bean bags to cover the "missing" numbers on the card and race back to tag a friend.
Materials: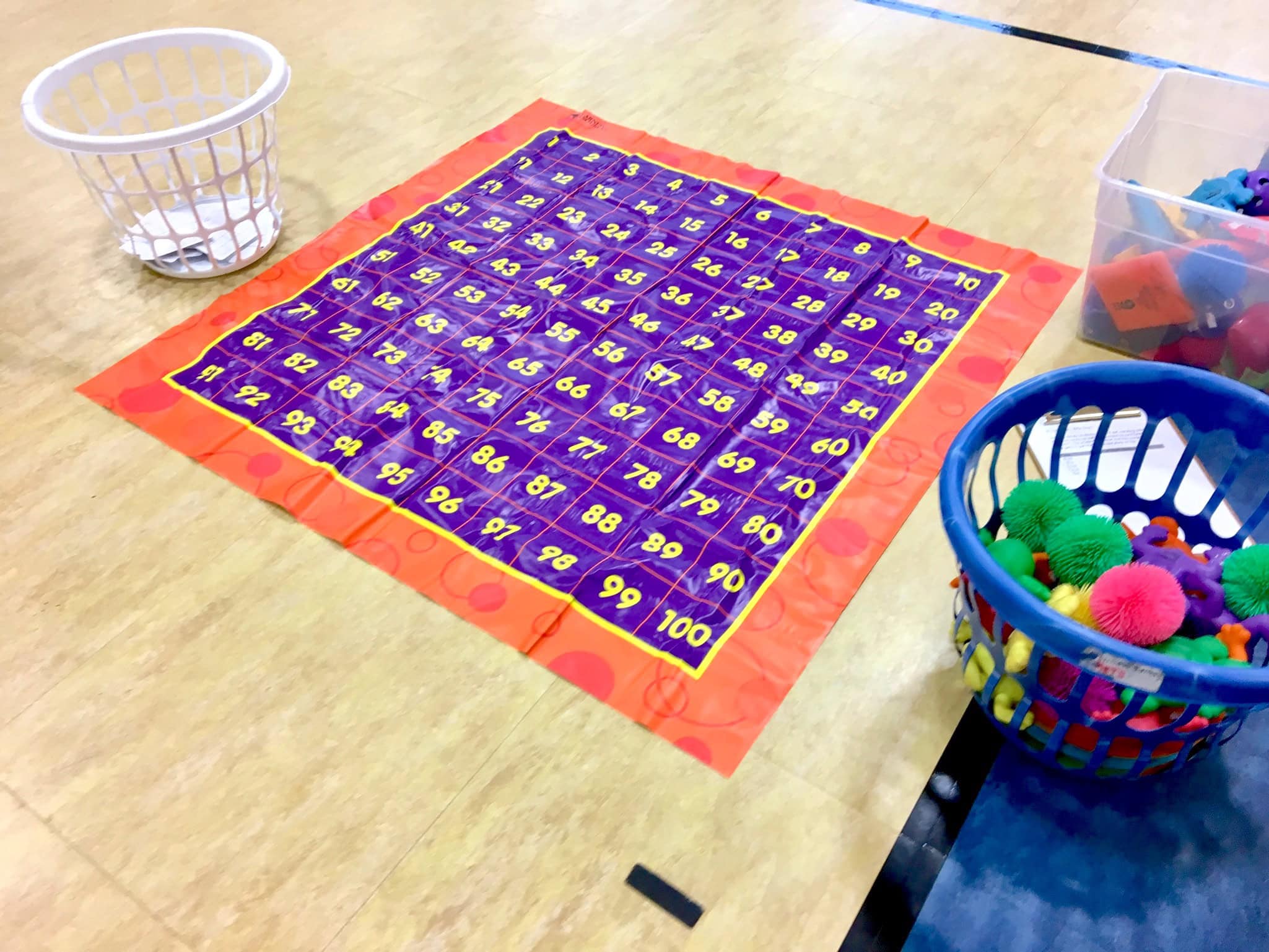 Giant Jenga
Learning Focus: Representing numbers within 120 multiple ways
Produce: While technically not an olympic event, we're squeaking this one in. I just needed one more station! In this game, the small group of students worked together to represent numbers in different ways. Play 1 would pull a card, name the number, and all other players would represent the number in a different way. For every correct answer, students pulled a block from the Giant Jenga pile!
Materials: 
Who Wins the Mathematical Medal?
What a great question. Every Olympic match has a winner, right?! Maybe in the big leagues, but in our Math Olympics, there are no winners. Oops. 
Students worked together in groups to review and practice skills together, solve difficult problems, and show all they know about mathematics.  We never needed to compare scores between other groups or one another. Collaboration, fun, and math were the names of the game!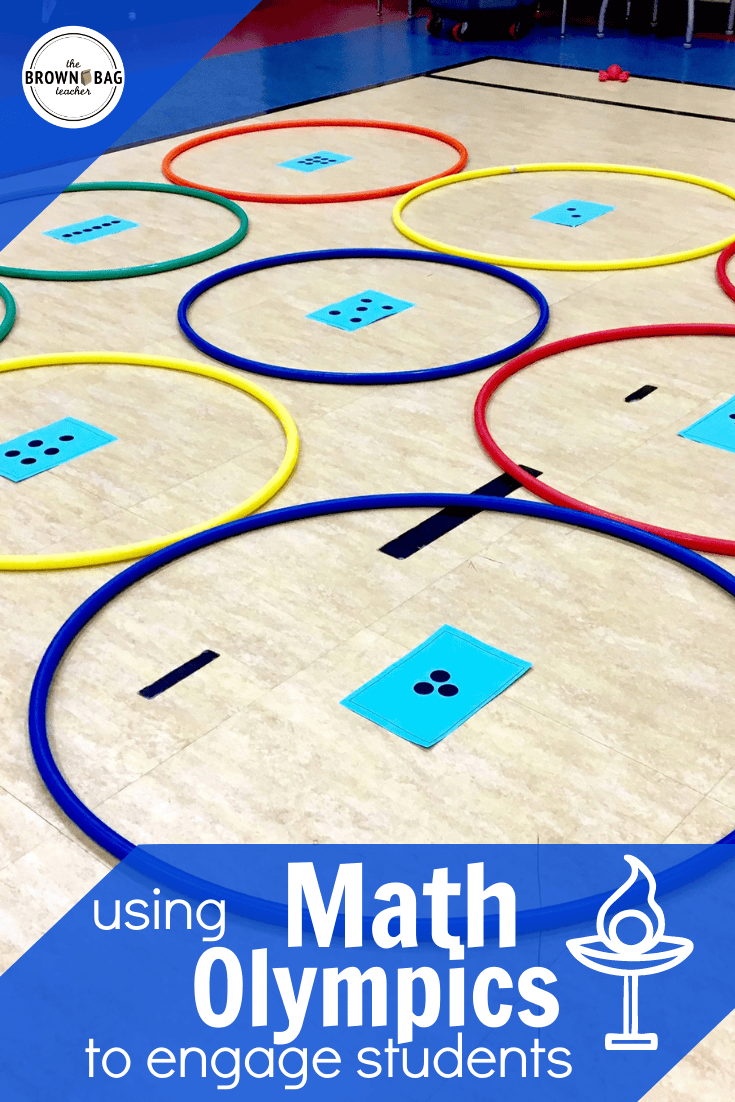 Get Free Teaching Resources!

Join me for weekly classroom updates and free resources that are just-right for your guided math classroom!